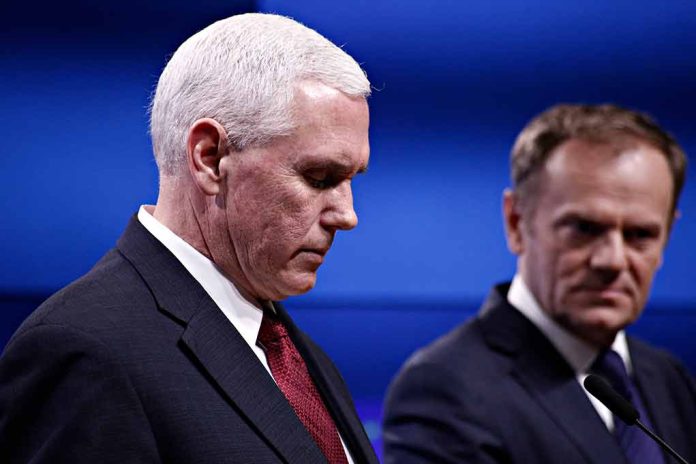 (BrightPress.org) – Former Vice President Mike Pence is having a rough go raising enough funds for his campaign coffers. They're having such a tough time that they might not make the necessary threshold of 40,000 unique donors to qualify for the GOP debate. The New York Times has suggested that the Pence campaign has raised just $1.2 million toward their war chest after speaking to two of his aides.
For comparison, GOP frontrunner Donald Trump has raised $35 million in just the second quarter of 2023 and Florida Governor Ron DeSantis' campaign has acquired $20 million in the same period.
The New York Times also noted that Pence's campaign has spent very little on web-based advertising on social media giants like Facebook, Twitter, and YouTube. They've invested just $14,230 in web adverts according to advertising firm Bully Pulpit. That's one-fortieth what political newcomer Vivek Ramaswamy has spent since announcing his campaign in February.
The Times report also suggested that Pence will deploy "a robust direct-mail program" to garner the required donors. Pence PAC Committed to America raised $2.7 million in the last reporting period which the report suggested was also rather small considering PACs can raise unlimited funding for their preferred candidates or causes.
Another major wrinkle in Pence's political aspirations was a disastrous comment he made during an interview with Tucker Carlson during a GOP summit. Carlson laid into Pence over his support for continued funding of the Ukrainian war and contrasted it with the decline of American cities. When prompted for a response, Pence replied, "That's not my concern." He continued to elaborate more traditional talking points about how he wanted to improve the economy and thus the situations in cities, but the idea that he cared more about Ukraine than he does Chicago was palpable.
Right-leaning commentators slammed Pence for his blithe attitude, suggesting he may have even more difficulty raising funds for his campaign.
Copyright 2023, BrightPress.org