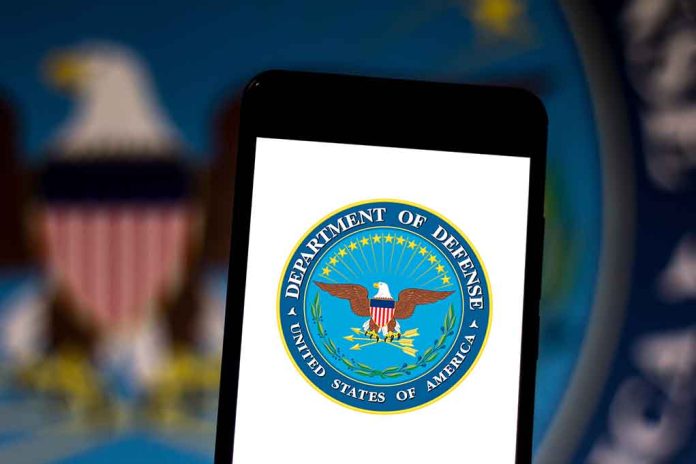 (BrightPress.org) – Elon Musk jumped on the opportunity to critique the Department of Defense on Saturday, February 18th, as they published a tweet claiming "Diversity is a strategic imperative critical to mission readiness…" The tweet also mentioned a diversity, inclusion, and equity (DIE) summit that DoD representatives attended.
Musk reminded them of their actual mission, "Your strategic imperative is defending the United States."
The summit featured an array of speakers, well versed in the neo-Marxist critical race and genderqueer ideology. Musk wasn't the only one to take umbrage at the Pentagon's bizarre woke agenda. A quick review of the replies would suggest that most people agreed with Musk.
Chair of the Military Personnel Subcommittee Rep. Jim Banks (R-IN) quote-tweeted with his desire to see our fighting forces "focused on lethality and readiness, NOT wokeness and DEI," calling the move his "top priority." Banks has been attempting to eliminate funding for woke programs at the Pentagon. He even wrote a longer piece for the American Mind which decried the political left's wokeness infiltrating every aspect of public life, including education, scientific research, and the military.
Rep. Chip Roy (R-TX) sponsored a bill to eliminate woke positions at the Pentagon including Chief Diversity Officer, Senior Advisor for Diversity and Inclusion, and any equivalent roles. That bill will likely not get the approval needed in the Senate in order to continue onto Biden's desk. The Biden administration has been a huge proponent of pushing neo-Marxism through the inclusion of these roles.
One of the administration's top priorities was to establish a "counter-extremism working group" in order to reveal and run out "extremists" at the DoD. After a year-long review, they found less than 100 cases of extremists in our military, out of a total of 2.1 million servicemen and women. The Federal Office of Diversity, Inclusion, and Equity has an annual budget of around $6 million and was first implemented under President Barack Obama.
Copyright 2023, BrightPress.org