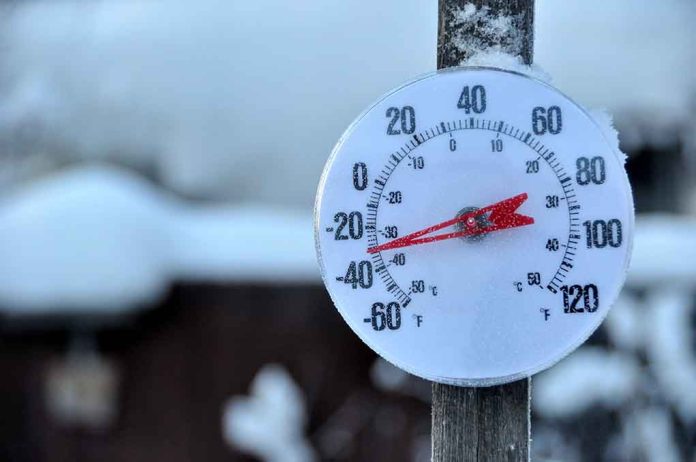 Americans Turn OFF Heat to Deal With Soaring Energy Prices
(BrightPress.org) – The cost to heat homes is rising as an energy crisis persists. One of the ways Americans are dealing with it is by just not turning their heat on.
Tim Wisely is a 67-year-old retiree living on Social Security just outside of Philadelphia. Like many in the northeast, he uses home heating oil to warm his house, and a tank this year cost him $1,500. "It's 50 or 55 degrees in here," the recent widower told CNN. His heat works just fine. Like so many other Americans already feeling the crunch of heating bills, he just hasn't turned it on yet.
The National Energy Assistance Director's Association (NEADA) released an assessment of the cost to heat homes this coming winter compared to the previous two years. The title of the study shows a troubling statistic; families will pay 17.2% more to heat their homes this year on average. The release takes into account all of the different types of fuel and gives a rough estimate of the heating costs families can expect to pay.
Expect to pay more — and in some instances, much more — this winter to #heat your home, whether it's by #naturalgas, #heatingoil or #electricity. Higher prices combined with higher consumption and a #colderwinter is driving the anticipated rise.https://t.co/TVpUuVMbXX

— Tribune Chronicle (@TribToday) November 21, 2022
The overall gist of the study is clear: fossil fuels have become a lot more expensive across the board. Natural gas remains the least expensive method of heating, with an average seasonal cost of $931. That number, however, is up more than 62% from two years ago, when the median came in at $573.
Heating oil users from New England through the mid-Atlantic eastern seaboard will be hit hardest, with a 94.2% increase over the 2020-21 season and a median cost of $2,354. Propane, a byproduct of gasoline production, is up 43.6%. Electric heat is the second cheapest at just over $1,300, which is a 14.1% 2-year increase.
As a result, some Americans will go cold this winter.
Copyright 2022, BrightPress.org