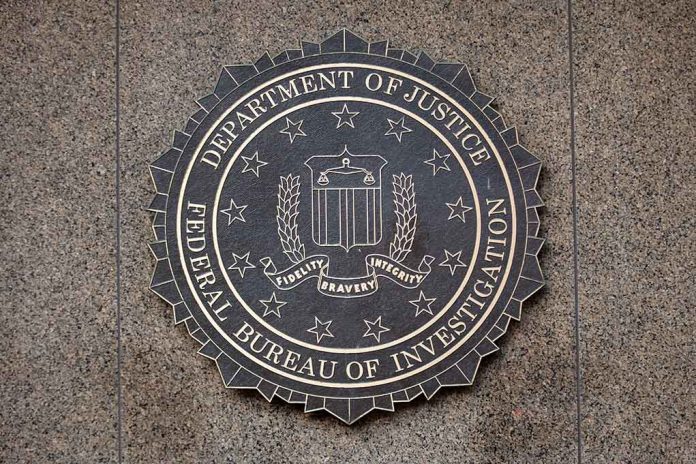 (BrightPress.org) – In typical leftist fashion, disgraced ex-FBI agent Peter Strzok suggested that defunding the FBI was inciting violence in response to calls by Reps Jim Jordan (R-OH) and Majorie Taylor Greene (R-GA) on MSNBC's "Deadline." 
Radical leftists and their media darlings are adept at blurring the lines of objective reality and distorting perceptions. To leftist liars like Peter Strzok, who famously smirked and refused to answer then-Representative Trey Gowdy's questions regarding text messages he sent implying he was going to stop Trump's 2016 win, deception is as natural as breathing. In this exchange with MSNBC host Nicolle Wallace, the two twist the reality that the FBI is overreaching and exceeding its authority into a false perception that is inflaming tensions and making violence more likely against law enforcement. 
It certainly isn't untrue that the FBI was harassing parents who spoke up at school board meetings. It's also not a lie that the FBI brought federal charges against an abortion protester for an alleged "assault" that resulted in the victim requiring a bandaid, nothing more. 
An internet troll who posted joke memes about texting to vote for Hillary Clinton to "avoid the line" was investigated and charged 4 years after the 2016 election and recently was convicted on charges of 'election interference.' That crime has a max penalty of ten years behind bars. It's a shame no George-Soros-funded DAs were available to reduce the charges to a misdemeanor. 
Strzok continued to ramble on about defending major cities, courthouses, and other government facilities from the imagined threat of right-wing crazies who are angry at the government. He took offense at the lack of Republican leadership trying to silence dissent and aggrievement from its base. He clearly believes that only radical leftists are allowed to protest or express discontent with the current management of federal law enforcement. 
Perhaps now is a good time to remind readers that Strzok was fired from the FBI after text messages between him and Lisa Page (another agent he was having an extra-marital affair with) revealed he had extreme left-wing sentiments which likely biased his performance. 
Strzok is currently trying to sue the federal government for his firing and has a book deal telling his side of the story. 
Copyright 2023, BrightPress.org