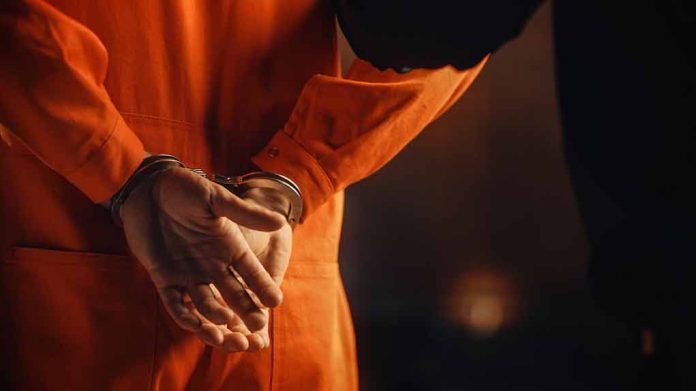 (BrightPress.org) – An ABC journalist who once boasted of "debunking pizzagate" just plead guilty to possessing and transporting child abuse material in his home state of Virginia on Friday, July 28th. The charges come with a minimum sentence of 5 years with a max of 40.
James Gordon Meeks made the headlines last year when he went missing after the FBI raided his home. At the time, he was working on a book about the Afghanistan withdrawal, and many wondered if the Biden administration was attempting to intimidate or retaliate.
His arrest was announced in February, and the accompanying post indicated that the raid on his home was triggered by a tip to the FBI. The announcement indicated that Meek allegedly texted someone and exchanged child abuse material in South Carolina which he then transported back to his home state of Virginia.
Meek had worked as a senior journalist reporting on the House Homeland Security Committee for ABC News prior to the raid, he resigned shortly thereafter. He spent nine years with ABC after working for the New York Daily News. The only reason for his resignation given was "personal reasons," and some have reported comments he made to friends which suggested it was to prevent embarrassment for his previous employer and colleagues.
Reports covering the details of the material obtained from the raid suggest an extreme predatory interest in children. Multiple videos recovered from the raid depict graphic abuse of young children and even an infant. The DOJ claimed he had 8 individual recordings of minors engaged in adult behavior.
Meeks had sent multiple text messages from his iPhone discussing his predations, in one text message he appears to suggest performing sexual acts with a female toddler is "amazing" and in another, he shared his fantasy of wanting to drug, abduct, and sexually abuse a 12-year-old girl.
Meeks will be sentenced in late September.
Copyright 2023, BrightPress.org