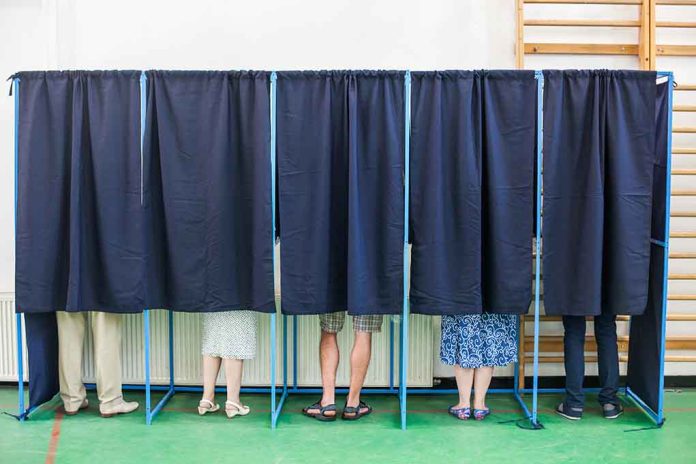 (BrightPress.org) — Support for the President is declining according to a USA Today/Suffolk University poll of one thousand American voters published on December 18th, 2022. The survey found Biden was viewed favorably by 46% of respondents, while 50% viewed him unfavorably.
Only 23% want to see him run in 2024, and his support among democrats specifically has fallen from 45% to 40% based on past polls. The results showed interesting differences between men and women: 52% of men and 31% of women strongly disapprove of Joe Biden's performance.
This follows trends from other recent polls: Politico released the results of their latest poll in late November which asked over two thousand registered voters various questions about the state of the nation. 72% of those folks said the country was "off on the wrong track" while only 42% approved of Joe Biden's performance.
Just 28% wanted him to see him run again, and of those only 15% said he should "definitely run again." 43% listed "Economic Issues" as their top concern when voting for federal officials, with "Women's Issues" coming in second at 14%.
A YouGov/Economist poll exclusive to democrats showed a similar outlook with only 39% saying that they would like to see Joe Biden run in 2024 while only 13% of independents shared that view.
While the President and his representatives have said he intends to run for re-election in 2024, there has yet to be an official announcement, though some are predicting it will come after the holidays.
Given his advanced age and questionable quotes, one has to wonder if this plan of action is good for Joe Biden and the nation. At 80, he's the oldest president we've ever had and if he runs again he'll be 82 while running for re-election. With disastrous calamities like our pull-out of Afghanistan and the ongoing conflict in Ukraine, can we afford an aging octogenarian at the helm?
Copyright 2022, BrightPress.org