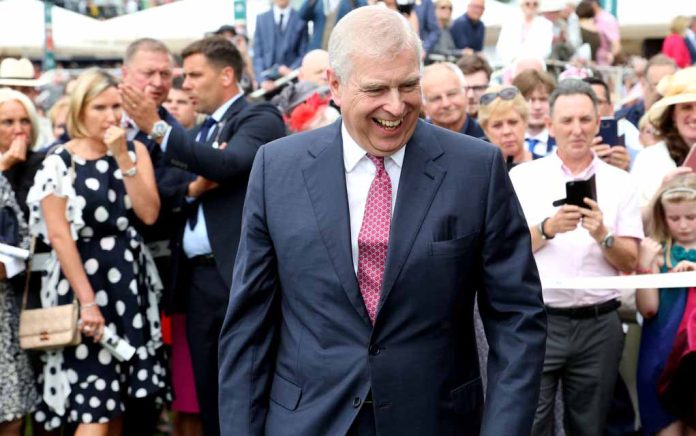 Top Royal Warned He Might Not Want to Step Foot In The US Again — Here's Why
(BrightPress.org) – On Tuesday, June 28, a US federal judge sentenced Jeffrey Epstein enabler Ghislaine Maxwell to 20 years in prison for offenses related to the sexual abuse of minors. The Department of Justice announced Maxwell was guilty of sex trafficking minors and transporting a minor to participate in illegal sex acts, among other crimes. The DOJ said the ex-socialite assisted Epstein's abuse as early as 1994.
After the court handed down its sentence, Attorney Spencer Kuvin, who represents nine of the victims, said prosecutors should charge anyone who was involved in the trafficking ring. He issued a warning to Prince Andrew. The British royal might want to reconsider any plans to visit the United States unless he would like to join Ghislaine Maxwell behind bars.
Allegations Against the Royal
In 2019, the Duke of York acknowledged that he was a longtime friend of Maxwell's, going back to their days at Oxford University. In early 1999, the two visited Epstein's private island via the billionaire's jet and reportedly took many trips together. The pair allegedly dated at one point. In 2015, the prince emailed Maxwell about accuser Virginia Guiffre.
Giuffre alleged that in 2000, Epstein and Maxwell trafficked her and forced her to have sex with Prince Andrew. She stated that he sexually abused her three times when she was just 17 years old. One event allegedly occurred in Prince Andrew's New York mansion, one in London, and the third at a property in the US Virgin Islands.
After Epstein died in 2019, Andrew said he sympathized with those who were victimized and hoped they received closure. Giuffre wasn't buying it. She shot back that the prince knew exactly what he did and hoped he would own it. She sued him in civil court in the US.
Earlier this year, in February 2022, Andrew settled with Giuffre for 12 million pounds. Still, he didn't admit guilt despite numerous questions about his involvement with Ghislaine Maxwell. The prince has denied the allegations.
A Warning
Speaking tongue-in-cheek, Kuvin asked the media to inform the prince that he shouldn't visit the US this summer. The odds are firmly against the US asking the UK for extradition. So, the only way prosecutors could put the disgraced royal on trial is if federal authorities arrested him inside the country.
In November 2019, the prince publicly stated he would help American authorities with their investigation into sex-trafficking allegations against Epstein and his enablers. Soon after, the FBI said it reached out to the prince's lawyers to inquire about an interview. Instead of a quick response, the FBI heard nothing at all from Prince Andrew.
On January 27, 2020, the US attorney in Manhattan, Geoffrey S. Berman, called out the prince publicly for refusing to cooperate with the FBI's investigation. It's highly unusual for prosecutors to talk to the media while they investigate a potential crime. Berman said in this case it was "fair" since Andrew refused to follow through with his promise.
Do you think US federal authorities should question Andrew?
Copyright 2022, BrightPress.org