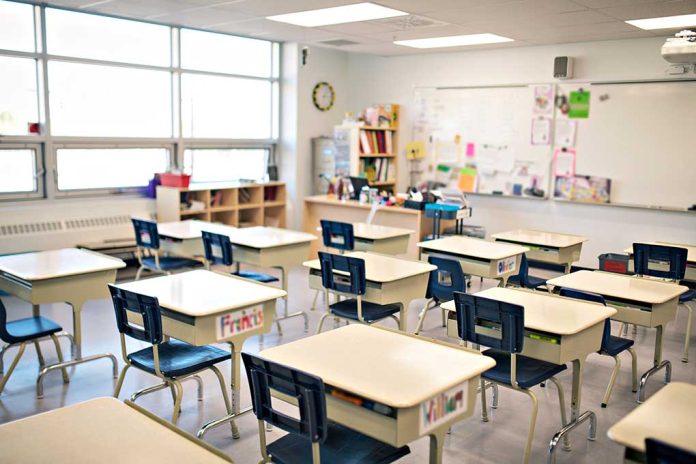 (BrightPress.org) — According to a Project Veritas undercover video, the "dean of student life" at a private school in Chicago boasted about having staff members who identify as LGBTQ+ teach "how to have queer sexual relations" and providing children with adult toys.
In the clip made public by Project Veritas, Francis W. Parker School's dean of student life, Joseph Bruno, bragged that he "had our LGBTQ+ Health Center come into the classroom for the institution's annual pride week." Bruno then went on to talk about the materials and paraphernalia they had handed out to students.
Bruno said they also talked about "using lubrication versus using spit" for carnal relations. The minors involved, according to Bruno, were between the ages of 14 and 18.
He said that the students asked how the adult toys worked. He said that that's a "really cool part of his job." The Project Veritas journalist was also informed by Bruno that "We had a Drag Queen come in — dish out cookies and brownies and do photos."
Bruno refused to engage with Project Veritas creator James O'Keefe when he approached him in front of Francis W. Parker School; instead, the dean sprinted inside. O'Keefe was ordered to leave the area.
The video was allegedly modified with "malicious intent," according to an email from the Francis W. Parker School.
Dr. Mika Tosca was another "scientist in residence" at the school. Tosca is a man who considers himself to be a woman. On social media, he has made a number of questionable remarks, including "taking an outrageous amount of party drugs off the toilet seat" and having relations with "any male who had a pulse."
The Francis W. Parker School is a member of the National Association of Independent Schools (NAIS), which describes itself as the "biggest association of independent schools." NAIS pushed "queer inclusive" gender curricula and transgender ideology on young children, according to Breitbart News' Emma-Jo Morris, who made the revelation in February.
A clandestine group of worried parents known as Undercover Mothers was established to counter the indoctrination of students by the NAIS. The organization refers to indoctrination in the private school system as an instance of "elite capture."
Copyright 2022, BrightPress.org