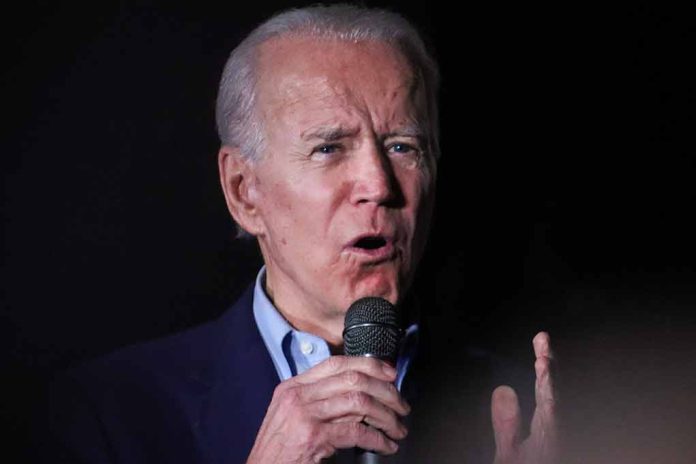 (BrightPress.org) – A coven of university professors penned a letter to President Biden urging him to disregard rulings by "MAGA justices" who use "gravely mistaken interpretations" of the Constitution on Wednesday, July 19th.
The open letter to President Biden on "Popular Constitutionalism" seems to align with remarks by Biden in which he suggested the Supreme Court was "not a normal court" in the wake of rulings against his policy proposals on things like affirmative action, abortion, and student loan bailouts.
SF State political science professor Aaron Belkin and Harvard law professor Mark Tushnet wrote that they "urge President Biden to restrain MAGA justices immediately," and suggested that future high-profile rulings that obstructed their policy agendas be ignored in favor of alternative constitutional interpretations by their own experts.
It also offered continued advocacy for packing the Supreme Court and all federal courts with liberal judges who will rubber stamp whatever proposals and policies the party puts forth. In other words, they're proposing an end to our traditional legal system while attempting to suggest these extreme actions are required to save it.
The letter claimed that they believe the threat from "MAGA justices" is so radical it requires immediate direct action by the President that does not require congressional approval, like packing the courts. They use a rationale called "popular constitutionalism" that essentially argues that the courts do not maintain exclusivity over interpretations of the Constitution and that they rely on other branches and agencies to enforce their rulings.
George Washington University law professor Jonathan Turley warned against this concept in an op-ed for The Hill on Sunday, July 23rd. In his op-ed, he compared the language of segregationists and these liberal professors who both argued that SCOTUS rulings they disagree with should be ignored. Turley wrote that the striking feature of the letter's authors is that they argue for unilateral executive authority and defiance of the popular will of the people in what can only be described as authoritarianism. Yet they maintain this is required to "save our democracy."
Copyright 2023, BrightPress.org