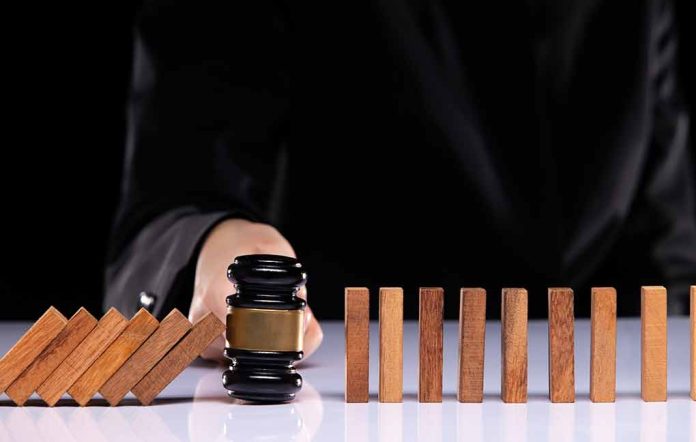 (BrightPress.org) – U.S. Attorney David Weiss expressed frustration that he was prevented from bringing charges against Hunter Biden for crimes committed in 2014 and 2015, according to IRS whistleblower Gary Shapley. Shapley added that Weiss had mentioned this fact to six witnesses and named four of them publicly, according to a written statement from his lawyer, Mark Lytle.
Shapley spoke with the House Oversight Committee last month under oath, telling them that in an October 2022 meeting, Weiss wanted to bring charges against Hunter Biden in two federal districts but that the attorneys in those districts had flat-out denied him the ability to do so. Attorney General Merrick Garland similarly denied that anything like that had occurred and insisted that Weiss was able to bring any charges he liked.
Shapley testified in May that Weiss had said he wasn't the "deciding official" on what charges were filed to six witnesses, naming four of them publicly. Those witnesses are Special Agent in Charge Darrell Waldon, Baltimore FBI Agent Tom Sobocinsky, Assistant Special Agent Ryeshia Holley, and Shapley himself.
Agent Waldon contemporaneously corroborated Shapley's testimony in a statement that is also on the record. Lytle revealed the list in a published letter just hours after AG Merrick Garland had attempted to deny Shapley's account.
Shapley said that Biden-appointee D.C. U.S. Attorney Matthew Graves would not authorize charges against Hunter Biden for the 2014 and 2015 crimes he allegedly committed. Those charges involved Hunter's "foreign income" from Burisma Holdings, a Ukrainian energy company. President Joe Biden had previously joked about using his influence as VP to get a Ukrainian prosecutor fired who was investigating Burisma. Shapley said this "sanitized" criminal behavior while concealing "material facts."
Shapley also said that in this same meeting, Weiss had told witnesses that his desire for an independent counsel had also been denied, which forced him to go through the normal process requiring the approval of a Biden appointee.
Garland claimed that Weiss had full autonomy in the matter, which prompted Shapley to publish the names of the other witnesses.
Copyright 2023, BrightPress.org