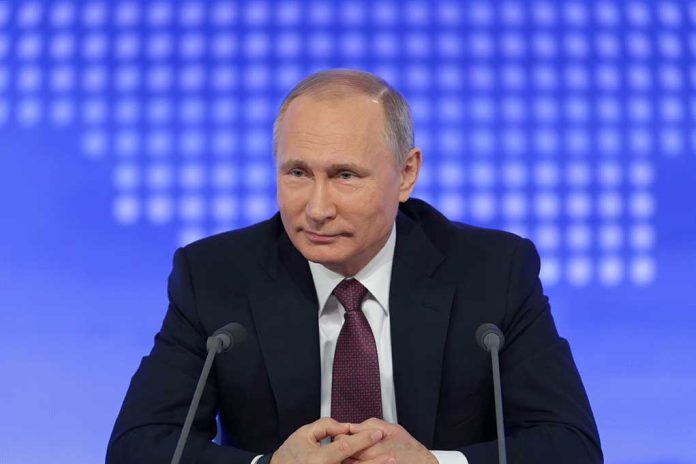 Putin Just Signed a New Decree — You Won't Believe Why
(BrightPress.org) – After the invasion of Ukraine in late February, President Vladimir Putin noted two reasons for the war on his neighboring country. First, it was to liberate the Donbas region. Second, he claimed it was to rid the Ukrainian government of "Nazis." Now, he is making a change to his own laws to accommodate refugees who want to move to his country.
Nearly five months into the disastrous conflict, the United Nations has reported that over 1.5 million Ukrainians have left their country for Russia. On Monday, July 11, Putin issued a decree creating a simplified process for all Ukrainians to become Russian citizens through a system known as "passportization."
Putin decree gives all Ukrainians path to Russian citizenship https://t.co/LKwKe47Lje pic.twitter.com/6ybwX63JPy

— New York Post (@nypost) July 11, 2022
Before the announcement, Russia's naturalization process only applied to pro-Putin areas in the Donbas region of eastern Ukraine, the southern Zaporizhzhia and Kherson regions.
Under the new rules, Ukrainians will be exempt from the standard requirements of living in Russia for five years, proving their income is sufficient to support them, and taking a language test.
Business Insider reported the fast-track naturalization process is helping Russia to reverse its fast decline in population numbers. The German Institute for International and Security Affairs issued a report in 2020 that Ukrainians were easy to assimilate and have the necessary labor skills to assist the country with its population issues.
On Monday, Ukraine's Foreign Ministry Dmytro Kuleba said the Russian program was "worthless." He added that it would force citizens in areas occupied by Russia to participate in Putin's illegal activities.
Former Soviet state Georgia has also accused Putin of pushing Russian citizenship on its people.
Copyright 2022, BrightPress.org