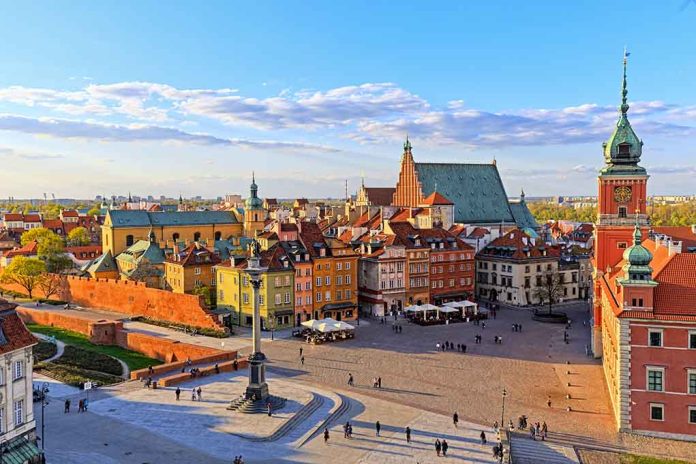 Poland Readies Bomb Shelters Amid Putin's Threats
(BrightPress.org) – Russian President Vladimir Putin promised serious repercussions for the bombing of the Kerch Strait Bridge. Missiles rained down on Kyiv and a host of other Ukrainian cities with apparent disregard for civilian safety. While Putin made no direct threats against NATO countries — this time around — treaty signatory Poland took steps to secure its public safety should the need arise.
War is always personal.

Second day of Russian rockets pouring down on Ukraine, killing civilians and destroying energy infrastructure. For millions of Ukrainians, war is always personal. pic.twitter.com/Mp1iMlGPqz

— Oleksii Makeiev 🇺🇦 (@Makeiev) October 11, 2022
On October 10, reports indicated officials in Warsaw were making sure Poland's 63,000 bomb shelters were ready for use. Deputy Interior Minister Maciej Wasik told Polsat News that while Poland isn't concerned about a potential imminent attack, it should be ready for any contingency. He insisted that the shelter inspections were routine and not in response to Russian aggression.
There may be cause for concern, however, arising from Belarus dictator Alexander Lukashenko's statement that his country would begin actively helping Russia, openly claiming that Poland was poised to instigate an offensive of its own. Still, Wasik stands firm in his insistence that the effort to bring bomb shelters up to par was in the works long before the missile strikes in Ukraine.
Polish Fire Services will check each shelter for safety and gather an inventory of what supplies they'll need. Any deemed unsafe or unfit for use will be fixed and ready for a worst-case scenario.
Copyright 2022, BrightPress.org