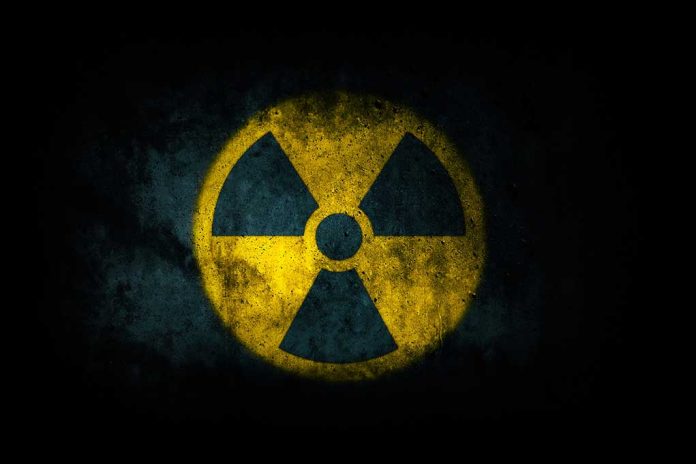 (BrightPress.org) – TEPCO, the Japanese company that operates the Fukushima Nuclear facility found radioactive black rockfish during a May sweep of the area and noted that the fish contained radioactive cesium at 180 times above the safe limit set by Japan's regulatory agencies.
The fish were caught near drain outlets at the TEPCO facility that suffered three meltdowns after a tsunami devastated the area in March 2011. Rain run-off drains past the impacted areas into the location where the fish were collected.
The news renewed concerns over the company's plan to begin releasing 1.3 million tons of water from the site by the end of August. A July 23rd report demonstrated that many of the key problems at the site remain unaddressed which led to questions about if this plan is safe as claimed.
Cesium poisoning typically occurs in victims of radioactive fallout who have been near a nuclear meltdown or nuclear blast. Symptoms range from nausea to vomiting/diarrhea and ultimately coma and death depending on the exposure.
TEPCO acknowledged that the rainwater has been draining and mixing with groundwater since the tsunami. They also know the fish are unsafe for consumption due to contamination with the radioactive mineral. An official representative for the company said that they regularly removed fish from the area since 2012 due to the flow of radioactive water.
Authorities concluded that the radioactive fish caught near the plant had escaped from the drainage area and promptly suspended all shipments of black rockfish caught in the prefecture. They have not been resumed.
Japan's Nuclear Regulation Authority (NRA) and the UN International Atomic Energy Agency (IAEA) have both signed off on the release of the wastewater into the Pacific suggesting a minimal threat to public safety and environmental impact. TEPCO claims they need to do so in order to make room for further work on the facility.
Copyright 2023, BrightPress.org