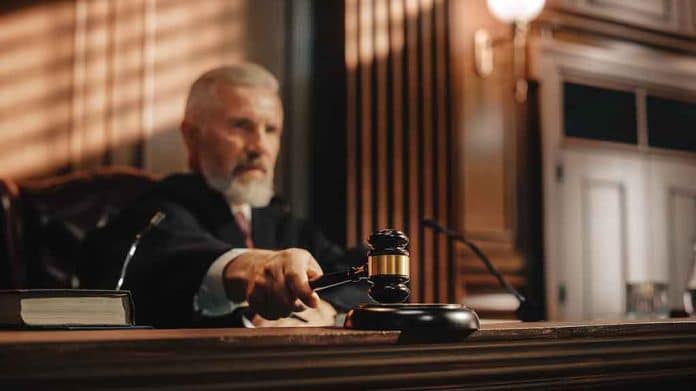 (BrightPress.org) – Over the last few years, even before the onset of the COVID-19 pandemic in March 2020, nurses regularly worked long shifts and overtime hours to provide the best patient care possible. Since the spring of 2020, nurses have been on the front lines, combating COVID. Patients crowded hospitals, processes and procedures were flawed, and exhausted nurses made mistakes.
Now, nursing associations and advocacy groups say nursing has just become more complicated. In Nashville, Tennessee, prosecutors charged 38-year-old nurse RaDonda Vaught with reckless homicide and gross neglect of an impaired adult after a patient died in her care at Vanderbilt University Medical Center in December 2017. Prosecutors brought the charges, alleging Vaught didn't properly monitor her patient after accidentally giving her the wrong drug. On Friday, March 25, a jury found her guilty of gross neglect of an impaired adult and negligent homicide.
Vaught Convicted of Two Crimes
Charlene Murphy, 75, was a Vanderbilt University Medical Center patient preparing to undergo a routine scan in an MRI-like machine. Vaught prepared to administer Murphy Versed, a sedative that calms people before undergoing scans in large, loud, and tight-fitting machines.
Instead of giving Murphy a sedative, Vaughn openly admitted she unintentionally gave the patient Vecuronium – a drug that paralyzes patients during full anesthetic procedures. Murphy stopped breathing. Before anyone discovered the error, the patient was brain-dead. In 2021, the experienced nurse admitted to the mistake before the Tennessee Board of Nursing. Vaught told the board she became distracted by a trainee while pulling the medication from a malfunctioning computerized medical cabinet. She took full responsibility for what happened and lost her nursing license.
Ordinarily, prosecutors don't get involved in such cases.
Nurses and Medical Groups Deeply Concerned About the Conviction
Across the country, nurses and medical groups paid close attention to the case. Most are concerned that prosecutors will now have precedent to criminalize medical mistakes, a legal step that is currently extraordinarily rare.
The American Nurses Association said some medical errors are unavoidable, and the system includes ways to address the mistakes without criminal prosecution. They expressed concern the conviction would add to the growing trend of fewer nurses, increased stress, and immense pressure. They said the ruling would have a long-term impact on the profession and could hurt patient care.
Regardless, a jury convicted Vaught on the two charges, and she faces three to six years in prison for neglect and one to two years for negligent homicide. A judge will sentence the former nurse on May 13.
Copyright 2022, BrightPress.org