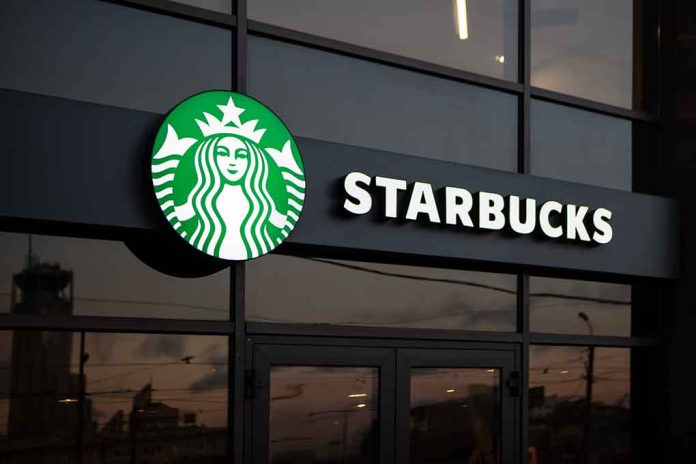 Chaos Hits 100+ Starbucks Stores
(BrightPress.org) – Red Cup Day is one of the busiest days of the year for Starbucks employees. It's the day stores give out free reusable holiday cups with the purchase of certain handcrafted beverages. This year, Starbucks workers across the country chose the day of the event to go on strike, picketing for unionization.
On the picket line with Starbucks workers! These brave folks at the Austin Starbucks, 45th & N. Lamar, are on strike to demand that the company respect union rights and bargain in good faith. #RedCupRebellion #NoContractNoCoffee pic.twitter.com/v88vF46D3F

— Mike Siegel (@SiegelForTexas) November 18, 2022
On November 17, employees from about 100 Starbucks locations protested the company's refusal to allow them to unionize. Teams in 25 states participated in walkouts of varied lengths. Starbucks Workers United, the group behind the strike, handed out red cups of its own with the union's logo.
One of the main concerns on the workers' agenda is understaffing. Tzvi Ortiz, a 31-year-old barista from Philadelphia, told the Associated Press that conditions in the store are stressful and unsustainable. Employees often work filling both delivery and counter orders, a difficult task. Coworker and member of the location's bargaining committee, 26-year-old Silvia Baldwin, believes the company will have a hard time overlooking the bad press of a strike on Red Cup Day. In one of the most powerful images of the day, managers at a Seattle location worked while their subordinates picketed — less than three miles from the Starbucks headquarters.
Starbucks has a loyal following and the imagery of their favorite baristas striking over unfair work environments could be disastrous for public relations.
Copyright 2022, BrightPress.org