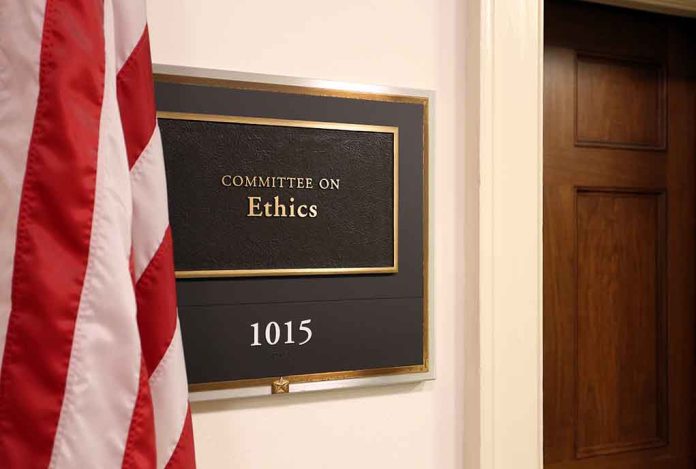 (BrightPress.org) — House Rep. George Santos (R-NY) is taking some responsibility for being the center of controversy over his past deceptive tendencies. Fox News is reporting that multiple GOP sources have confirmed that Santos said he will step back from his assignment to the Small Business and Science Committees during a Republican conference call Tuesday morning, January 31st.
House Speaker Kevin McCarthy (R-CA) previously said that Santos would sit on his committees until the House Ethics Committee determined he broke the law, at which point he would remove him.
Santos has been the center of critical comments regarding multiple fibs, scams, and schemes. He first came to prominence for lying about Jewish ancestry, which he does not have but claims he always "felt Jewish" growing up. He made a questionable claim regarding his grandparents escaping the holocaust in Ukraine before moving to South America.
He claimed to have worked for Goldman Sachs and Citigroup and admitted he actually worked with employees from those companies during his consulting work at Link Bridge calling the deception a "poor choice of words." The most egregious violations have to do with financial impropriety, including an allegation that he raised money for a dying veteran's dog which he kept for himself. He denies that claim.
Santos has denied multiple claims from members of both parties to resign, citing the fact he was elected to represent the people of his district.
Speaker McCarthy has so far only blocked the appointments of Rep. Adam Schiff (R-CA) and Rep. Eric Swalwell (R-CA) from being seated on the Intelligence Committee. GOP members have accused Schiff of lying to the American public while leaking classified information during his time as Intelligence Chairman. Eric Swalwell was embroiled in controversy after the FBI became concerned that a close associate of his was a Chinese communist spy. They will be allowed to sit on other committees.
Copyright 2023, BrightPress.org