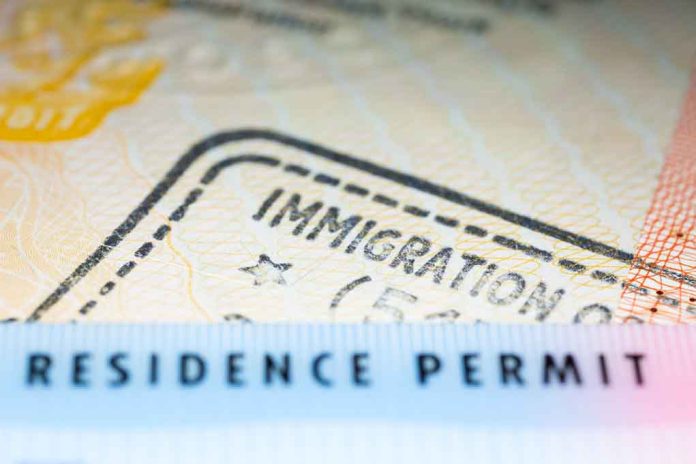 (BrightPress.org) – A group of more than 20 Republican states has filed a preliminary injunction to stop Biden's illegal immigrant import program from countries like Venezuela, Haiti, Nicaragua, and Cuba. According to their filing, the program violates the law, as it allows 30,000 immigrants per year from each country, well above the immigration limits set by congress.
America First Legal is a conservative group of lawyers helping Texas and the other states to block the program. The immigrants must meet specific criteria like never having entered illegally before, having a sponsor, and passing criminal background checks.
The Biden administration first unveiled the program in December for Venezuelans and rapidly expanded it in January to include other nations. It would allow immigrants to fly in, and grants them work permits with two years of authorized presence in the U.S.
Republican-controlled states would like to remind you that this is all incredibly illegal. Established law – that thing that Democrats like to ignore when politically convenient – limits invitations like this to a "case-by-case basis for urgent humanitarian reasons or significant public benefit."
The group filed an injunction in order to block the program's implementation, as the lawsuit itself may take months to resolve.
The injunction points out that the Biden administration has a duty to enforce the law, not circumvent it. It also says these are individuals who would otherwise have "no lawful right for admission." The law as it currently exists only allows individuals to be admitted in this manner, not groups of people who share a common country of origin.
They also charge that the measure harms their states directly, and violates a little-known law called the Administrative Procedure Act that requires specific protocols when new rules like this immigration admittance program are created.
Calling the program "arbitrary and capricious" in the filing, the plaintiffs point out that the program is unlawful for multiple reasons including the lack of seeking public comment, considering those comments, and advancing something illegal in the first place.
Copyright 2023, BrightPress.org