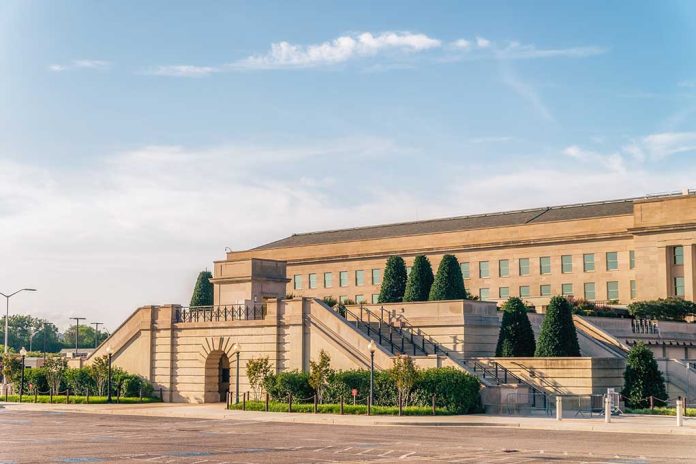 (BrightPress.org) — Rep. Chip Roy (R-TX) came to prominence as one of the members of the House Freedom Caucus, the populist Republican holdouts who refused to confirm Speaker McCarthy for 15 rounds of voting in order to secure practical concessions their constituents had asked for. Roy is introducing a new bill that would terminate the positions of Chief Diversity Officer and Senior Advisor for Diversity and Inclusion at the Pentagon. His initiative is part of a wider conservative push nationwide to remove dogma disguised as race or gender-related activism.
The Restoring Military Focus Act would wipe out the position of Chief Diversity and Inclusion Officer and all similar positions within the military. It would also prohibit the use of taxpayer dollars to establish any similar positions in the future at the Department of Defense. An advocate for the bill lamented the politicization of the Armed Forces and championed the bill as a "necessary step to push back against the progressive agenda at the Department of Defense."
The Act would repeal key sections of the 2021 National Defense Authorization Act (NDAA) that established those positions in the first place. Roy has gathered 10 co-sponsors for the bill as of Wednesday, February 1st. Will it get past the first hurdles in committee and passed onto the Senate?
In a statement, Roy reminded the nation that the job of the military is to train our soldiers into a "united, lethal, and battle-ready force to defeat our enemies and defend our interests." He continued dismissing "woke social engineering" and expressed a desire to restore the military to its proper place as an effective combat force.
Last year the Navy received some flak for hosting a two-day summit in Suffolk, Virginia that highlighted the 'need' for the trio of diversity, equity, and inclusion (DEI). After opening with yoga classes, the summit attendees were exposed to the 'training' typically reserved for college students and corporate new hires. The keynote speaker was Black Lives Matter affiliated entrepreneur and author Frans Johansson, who wrote The Medici Effect – Operationalizing Diversity and Inclusion.
He spoke about how "you need equity in order to enable diversity and inclusion" which might sound reasonable until you see what happens when you disagree or debate the claim.
Copyright 2023, BrightPress.org