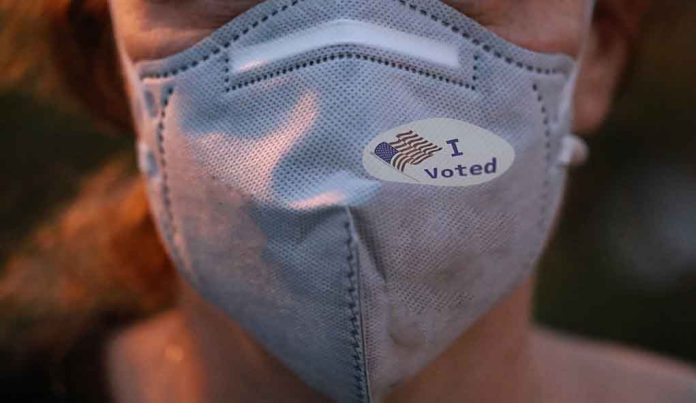 (BrightPress.org) – Senate Republicans are looking to block a new Washington, D.C., local law from going into effect that would allow illegal immigrants to vote in local elections. The City Council in our nation's capital voted last October 12-1 to allow foreigners on a visa or in the country illegally to vote in their local elections.
This would grant the roughly 50,000 illegals living in D.C. right now the right to influence politics in our nation's capital; this includes the busloads coming up daily from the southern border.
Senator Tom Cotton (R-AR) introduced the resolution to block the law from going into effect. He called the idea an "insult to every American." He also pointed to the flagrant hypocrisy of the Democrats supporting the move while simultaneously bemoaning 'foreign influence' from Russia.
The resolution has over two dozen co-sponsors, all Republicans. Last month, an identical resolution was introduced by House Republicans led by Rep. James Comer (R-KY). He called the move to invite illegals to vote "irresponsible" and said it "will only exacerbate the ongoing border crisis."
In either case, the initiative must be signed by President Joe Biden in order to block the radical move by the City Council of D.C. Will he sign it?
As of December 2022, 16 municipalities allowed noncitizens the right to vote in local elections. New York City is likely the largest, which passed its initiative in 2022 with it going into effect later in 2023. A key distinction in the NYC law is that it only allows green card holders and other work-authorized noncitizens local voting rights.
Congress passed a law in 1996 that prevented noncitizens from voting in federal elections. Four states specifically ban the practice at the state level per their constitutions. With millions of illegals coming over the southern border during the Biden administration, it's hard to fathom further incentivizing the behavior.
Copyright 2023, BrightPress.org