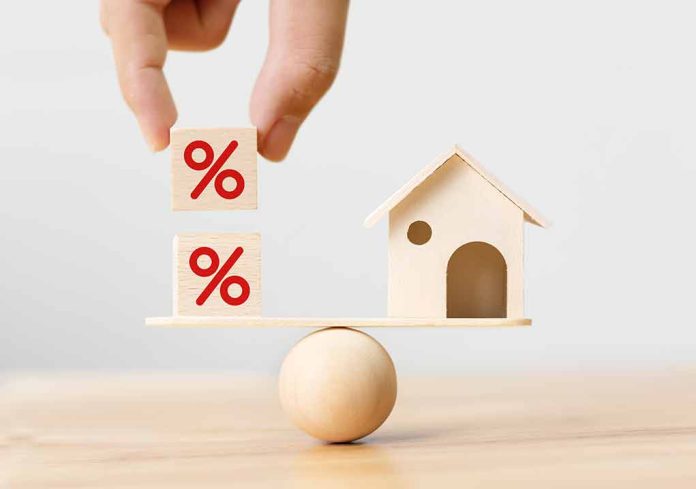 (BrightPress.org) – Senate Republicans slammed a new plan by the Biden administration to force homebuyers with good credit to subsidize risky loans for buyers without it. The rule change through the Federal Housing Finance Agency (FHFA) could potentially devastate the entire housing market by upending how loans have worked until now.
Senator Roger Marshall (R-KS) along with 17 other Republican senators sent a letter to FHFA Director Sandra Thompson demanding to know how this policy change came about, suggesting it may not even be legal. The change goes into effect on May 1st, 2023. 
It inverts "common-sense risk financing, " which punishes people for having good credit, warns the letter. Calling the plan "shortsighted and counterproductive," they suggested its architects suffer from "a profound misunderstanding" of the housing market and basic financial principles. They also accused the planners of offering a "perverse incentive" for having a poorer credit score while simultaneously punishing good financial behavior. 
They warned against exploiting the housing market "as a means to pander to targeted demographics" while suggesting the rule change was a vehicle for scoring political points. 
Financial experts who looked at the details suggested someone paying down a $400,000 loan would pay an extra $40/month on top of their typical payment to help subsidize high-risk loans. In a comment given to Fox News Digital, Marshall said that it makes no sense to punish people for good behavior. He additionally called the Biden administration "out of touch" with everyday Americans who are suffering enough financial hardships as it is. He blamed Biden's poor stewardship for dramatic increases in interest rates, and record inflation – which he called "Bidenflation" – and suggested Biden's economic policy has been an absolute failure. 
Even democrats who worked for Obama agree this is not the way. Former FHFA head David Stevens held the position during the Obama administration and even he believes there are better ways to help minorities and others achieve the dream of home ownership.
Copyright 2023, BrightPress.org