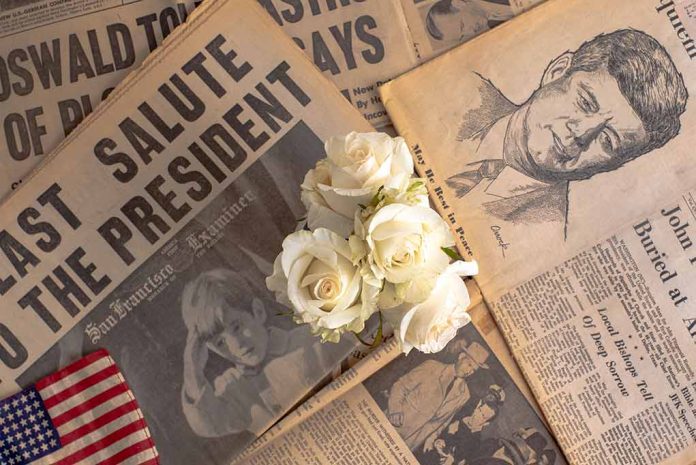 (BrightPress.org) – Democratic presidential candidate Robert F. Kennedy Jr. is insisting the CIA was involved in the assassination plot to murder his uncle, President John F. Kennedy. Speaking with Fox News's Hannity, he called the plot a "60-year cover-up."
RFK Jr is the son of Robert F. Kennedy, or Bobby as he was called back then. Bobby Kennedy was Attorney General under his brother and later a Senator representing the state of New York until he was assassinated in 1968 by Sirhan Sirhan, though that has been disputed despite his conviction. 
RFK Jr suggested during his appearance on Hannity that there were "millions of pages" of documents pertaining to the assassination that could shed light on the CIA's involvement, should it become publicly available. 
He pointed out that the lead investigator on the Warren Commission (the congressional investigation into the assassination of JFK) was ex-CIA head Allen Dulles who had been fired by JFK. Imagine appointing someone with a motive for murder to head up the investigation. One might call that a conflict of interest. 
During his appearance, RFK detailed how Dulles attached himself to the investigation and as head, was able to determine what evidence was allowed to be heard and what evidence was ignored, including several witness statements. Kennedy also reminded audiences of how a short decade later, another congressional investigation yielded the conclusion that there was indeed some sort of criminal conspiracy involving many people, some of which were connected to mafia and intelligence organizations. 
He suggested that most people in that later investigation believed there was CIA involvement due to "overwhelming" evidence. 
He recalled being present for his uncle's wake, and how then-President Lyndon Johnson informed everyone that Jack Ruby killed Oswald. To this day, RFK Jr wonders what motivated Ruby. He then explained that when his father investigated, he found mob and CIA connections. He also called the CIA direct and asked them if they were responsible for Oswald's murder. He said it was "my father's first instinct" that the CIA was involved in JFK's murder. The CIA has consistently denied any involvement.
Copyright 2023, BrightPress.org