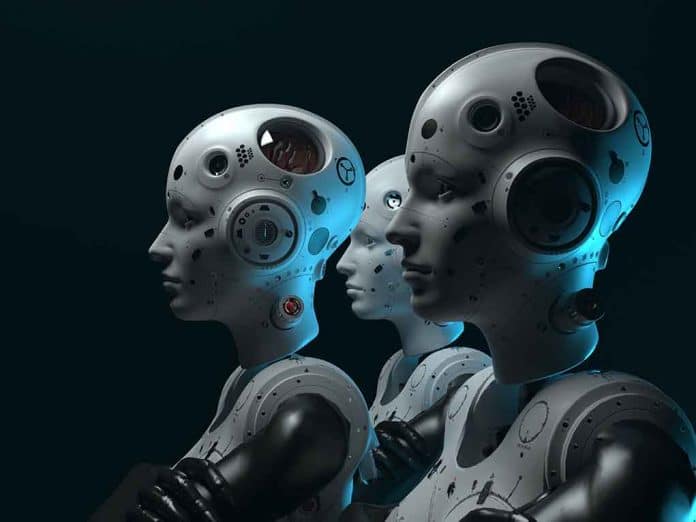 (BrightPress.org) – For decades, there have been growing concerns that automated technologies could impact the human workforce. According to a new Oxford Economics study, over 2.25 million robots have gone into service worldwide over the past two decades. Some researchers say that robots could bring real benefits in terms of productivity and economic growth. Others express concerns that robots will cost jobs and cause privacy issues.
At Dallas Love Field, officials are testing two robots called Security Control Observation Towers (SCOT). As airports return to pre-pandemic levels of business and worker numbers remain stubbornly low, airport officials say they want to know if the two robots will assist airport patrons or warn passengers who break the rules.
Machines Can Get Noisy If Passengers Break Airport Rules
The 7-foot-tall machines at Dallas Love Field aim to provide customer service, but they will also bark at passengers when necessary. There are two SCOT machines at the airport. One is near baggage claim and the other is near a security checkpoint. The machines are capable of watching every move a traveler makes. If someone fails to wear a mask, the robots could get very loud while telling them to put one on. If they're at the airport to pick someone up and park too long at the curb, the machine will ask them to move on.
Not only can the machine give airport visitors a verbal warning, but it can also escalate the volume and severity of its tone if people ignore it. It can even notify airport security or the police immediately if it determines such action is warranted.
While the robots can monitor for bad behavior, they also can serve as helpful tools for travelers. For example, if travelers are looking for a gate, restroom, restaurant, or store, the robots may serve as airport customer service tools for them.
Are Robots the Future of America?
In addition to the SCOT machines, Love Field also employs a robot to aid the TSA in screening luggage. Officials say the machine makes the screening process more efficient, helps screeners target searches, and reduces the risk of injury to TSA officers.
In addition to Love Field, other venues are embracing robot technologies. Six Flags Over Texas utilizes a robotic security guard. In February, Six Flags Magic Mountain in California deployed a patrolling robot. Both Disney World and Universal Studios in Orlando are embracing technology as well.
Still, some question the effectiveness of the technology. Others express privacy concerns and question if personal information can be stored without someone's consent. The questions are unlikely to go away as society moves more towards increased automation.
So, the next time you're at Dallas Love Field, be sure to look for the SCOT towers. Maybe they'll direct you to your gate or yell at you because your mask is below your nose.
Copyright 2022, BrightPress.org