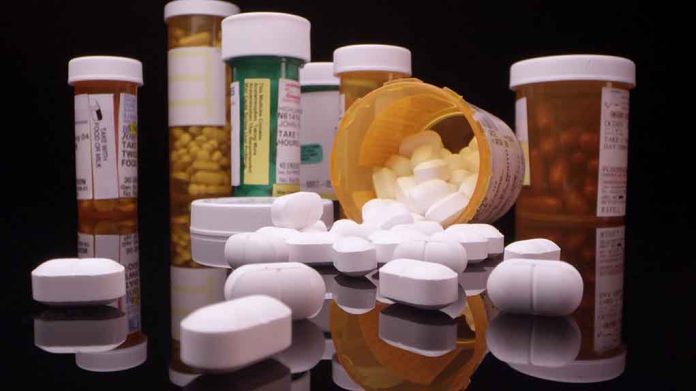 Crisis in Ukraine – New Accusations Paint Horrifying Picture!
(BrightPress.org) – The Russian war on Ukraine has raged for almost six months. Both countries have lost a significant number of troops in the battle. But average people are also suffering.
On Friday, August 12, Ukrainian Health Minister Viktor Liashko alleged the war has severely interrupted the state-run health system. He accused the adversarial nation of blocking access to life-saving medications for those trapped in Russian-occupied territories.
Ukraine's Health Ministry has publicly accused Russia of blocking affordable medicines and hospitals for Ukrainians

This is designated by Ukraine as a crime against humanity and will likely feature in future war crimes cases unveiled by the Ukrainian courts

— Samuel Ramani (@SamRamani2) August 13, 2022
According to the Associated Press, the health minister said the Russian President Vladimir Putin's military has not allowed Ukrainians to help those with medical needs. He noted they wouldn't open humanitarian corridors to supply vital medicines to those who need them. Liashko insinuated the invading force knows exactly what it's doing and stated it was a war crime. He claimed the Ukrainians were documenting the tragedy and said one day, this atrocity would be recognized as such.
The government usually provides medications to citizens who suffer from cancer and other chronic issues. The United Nations estimates that 7 million displaced people are also missing out on treatments for other maladies. The UN has recorded 445 attacks on hospitals and health care facilities, causing 86 to die and 150 others to receive injuries.
Still, Liashko said there is far more to the story. Thanks to the Russians destroying roads and bridges, it's nearly impossible to get people to the hospital if they suffer a heart attack or a stroke — creating deadly consequences for average people.
Copyright 2022, BrightPress.org