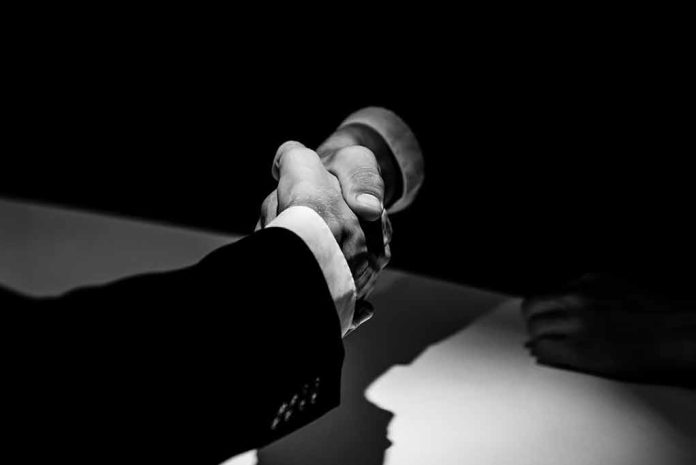 (BrightPress.org) – The head of Russia's foreign intelligence service is reporting an hour-long chat with CIA Director William Burns to discuss the day-long Wagner mercenary group insurrection in Moscow. But the conversation became more about ways to end the Ukrainian war. Sergey Naryshkin is Burns's counterpart in Russia, head of the SVR, the US equivalent of the CIA. In an exclusive report from Russia Today, Naryshkin suggested that the Wagner rebellion was just a pretext for the spymasters to discuss Ukraine.
The New York Times and Wall Street Journal originally reported on the call after it took place toward the end of June. Burns wanted to assure Russia that the US was not involved in the Wagner episode. Naryshkin reports that he believes that was merely a pretext for a longer conversation about Ukraine, saying also that the spy chiefs spoke "for over an hour."
Burns nor CIA representatives have commented on the content of the call as yet, though the Wall Street Journal is reporting that their sources have suggested differences in the content.
The information comes out just as a NATO summit in Lithuania was winding down. The revelations about the content of the call came on the last day of the summit. Observers have speculated that the timing suggests the release of information about the call is an attempt to critically undermine Ukrainian confidence that the US will continue to back it in its war against Russia.
Naryshkin and Burns had previously met in Ankara in 2022. Burns is a career diplomat with experience as the US ambassador to Moscow. Ukrainian President Zelenskyy was recently slammed by UK officials for being ungracious, petulant, and demanding toward Western allies. Zelenskyy has repeatedly stated he won't accept anything less than "total victory" and isn't interested in negotiations. He's also expressed anger that Ukraine has not been admitted to NATO, which would trigger an even wider conflict due to NATO's mutual defense obligations.
Copyright 2023, BrightPress.org