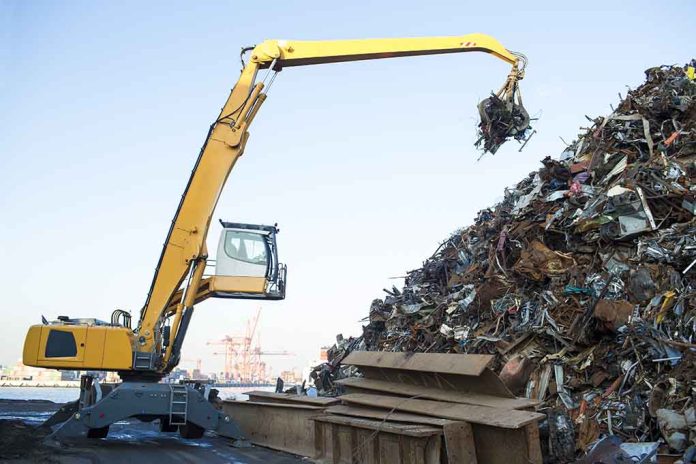 SABOTAGE: Russian Troops Prove They're Not As Into The War As Putin Hoped
(BrightPress.org) – Within a month of the invasion of Ukraine, stories emerged that some Russian soldiers were experiencing a massive drop in morale and disapproved of the war. There were even stories of Russian troops shooting down their own plane and sabotaging their own equipment. Now, it appears that some Russian soldiers are going to even further extremes.
Ukrainian authorities say they have uncovered an alleged new scheme from Russian troops angling to get out of the war. Apparently, Russian troops are sabotaging their own weapons and trying to sell the parts as scrap metal. https://t.co/j5Ip3egqm7

— The Daily Beast (@thedailybeast) June 14, 2022
According to a statement by the Main Intelligence Directorate of Ukraine's Defense Ministry, some members of the Russian military tried to sell parts from Russian missiles for scrap. The Ukrainian authorities alleged that commanders from an anti-aircraft missile group made their equipment unfit for use. Soldiers removed control units from the missile systems and tried to sell the scrap metal at a precious metals collection point.
It appears that the soldiers' greed may have been their demise. After the soldiers reportedly asked for too much money for the scraps, workers at the facility notified authorities of the scheme. The Ukrainian Defense Ministry didn't reveal how it found out about the alleged incident. According to The Daily Beast, Ukrainian intelligence officials said the damaged equipment was blamed on combat instead of sabotage and that entrepreneurial soldiers took advantage of the destroyed parts for financial gain.
Nonetheless, the defense ministry claims that Russian troops were so eager to leave the fight that they faked marriages and self-injury.
Copyright 2022, BrightPress.org