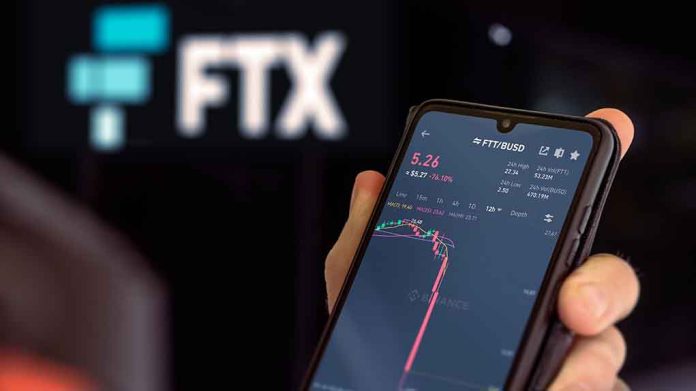 (BrightPress.org) — Sam Bankman-Fried is the man at the center of the FTX exchange collapse and bankruptcy scandal. Tens of billions of dollars gone, thousands of folks had their hard-earned cash stolen, and somehow Sam Bankman-Fried arranged a super-special agreement with the FBI to get extradited to the US and quickly shipped home to mom and dad in Palo Alto, California, all within 48 hours of leaving the Bahamas.
Joseph Bankman and Barbara Fried put their house down as collateral to secure their son's release. Bail amounts typically require 10% of the value to be offered up. According to Business Insider, additional collateral was posted by anonymous individuals who were not specified in the filing.
One federal prosecutor called it the "largest-ever" pretrial bond. SBF was also required to wear an ankle monitor which was fitted before leaving the courthouse and turn over his passport. He'll be largely confined to their home with exceptions for medical/psychological treatment and court dates.
SBF's former girlfriend & Alameda CEO Caroline Ellison, and co-founder of FTX Gary Wang, were both released on $250,000 bond and are cooperating with authorities as they probe the scheme.
SBF was one of the largest democratic donors, giving $5.2 million to Joe Biden's 2020 election bid as well as another $40 million to a democrat political action committee that distributed the funds to liberal candidates around the country. These political donations are the source of alleged campaign finance violations.
The Protect Our Future PAC was founded in January of 2022 and has a specific focus on pandemic-related policy pushers. On their website, they say they are "committed to safeguarding our nation from future global pandemics" but given their association with Democrats and fraudsters, one has to wonder.
Copyright 2022, BrightPress.org