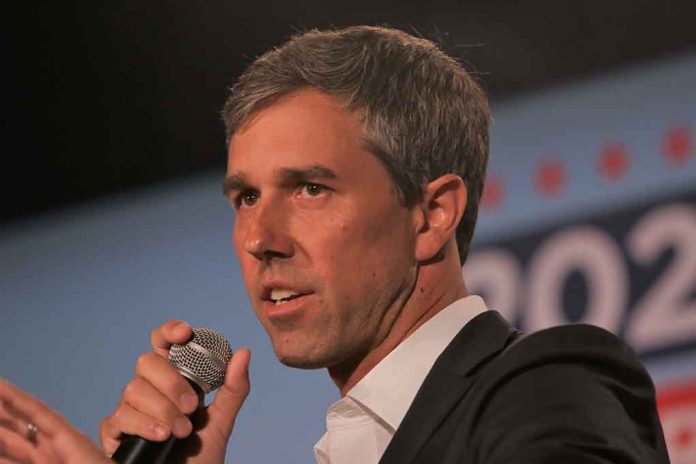 (BrightPress.org) — Sam Bankman-Fried of FTX infamy is facing a litany of charges of money laundering, fraud, and campaign finance violations among others which have made many of the politicians he 'donated' to return the funds.
A new report from the Washington Free Beacon is inviting folks to take a second glance at some of the financial disclosures made by Robert Francis (Beto) O'Rourke regarding a million-dollar donation he accepted from the disgraced crypto-fraudster. He's not the only big-league politician to take large donations from Bankman-Fried either.
Back in November 2022, representatives of O'Rourke's campaign claimed they had returned the entirety of the donation, which wasn't quite the truth. O'Rourke spokesman Chris Evans reported that the refund was issued "prior to the news stories" about the scandal, but their latest financial disclosures are proving that to be a lie.
According to their financial filings, only $900,000 was returned with $100,000 being held pending the outcome of the legal proceedings against Bankman-Fried. When prompted about the funds, the campaign adjusted their refund narrative claiming the extra hundred thousand will be put aside for "victims of FTX's collapse" prompting some to wonder if the O'Rourke campaign considers themselves such.
After further inquiry, it was also revealed that the O'Rourke campaign had received a separate hundred thousand dollar donation from another FTX executive, Nishad Singh, who has given regularly to Democrats in the past. There was no comment from O'Rourke's people on whether or not they're planning to return or donate those funds.
Beto's coffers are dwindling according to the disclosures, with just $212,356 cash available that hundred grand is a rather large buffer in the event Mr. O'Rourke has future ambitions for failing to win yet another election. His last three bids include a 2020 Presidential run in which he dropped out two months before the first primary as well as a 2018 Senate loss against Ted Cruz. Most recently he lost a bid for Governor of Texas to Republican Greg Abbott during the 2022 election cycle.
Copyright 2023, BrightPress.org