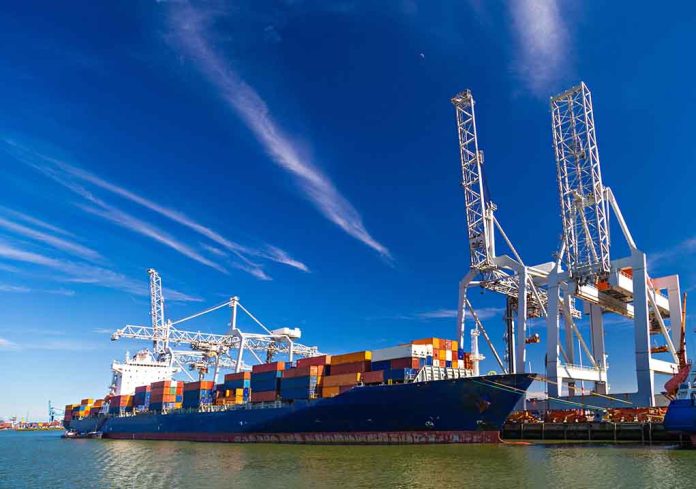 WTO Predicts Trade Will Decrease Next Year
(BrightPress.org) – The world economy grew by more than expected this past year, surpassing the World Trade Organization's (WTO) prediction of 3% growth by half a point. The WTO said all along, however, that the expansion was due to statistical revisions surrounding the OPEC oil boom in response to Russia's drop in production. The agency now believes that the dismal reality of shrinking global trade will rear its head in the year to come.
BREAKING: WTO revises its 2023 trade growth forecast downwards to 1% from 3.4%, as forecast in April, as the global economy struggles under the impact of multiple shocks. 2022 trade growth will be 3.5%. The #WTOForecast is here: https://t.co/S5PeiQ5KwR pic.twitter.com/hBZQqFtPF1

— WTO (@wto) October 5, 2022
On October 5, WTO Director-General Ngozi Okonjo-Iweala told reporters in Geneva that the global economy will likely slow substantially next year if the war in Ukraine escalates. She also warned about the spread of food insecurity as more countries restrict the trade of vital agricultural goods. Russia, for example, cut down on its fertilizer exports in response to economic sanctions, while Ukraine's wheat exports dropped due to the war.
One of the major issues the international community faces is the economic instability of poorer nations as wealthier countries act to curb spending. The US Federal Reserve, for example, continues hiking interest rates to fight inflation, a move that could have significant effects on poverty-stricken economies.
Initial estimates for the coming year predicted 3.4% growth, which the WTO now believes will be closer to 1%. Challenges posed by inflation combined with increased energy prices could catapult world economies into a global recession.
Copyright 2022, BrightPress.org