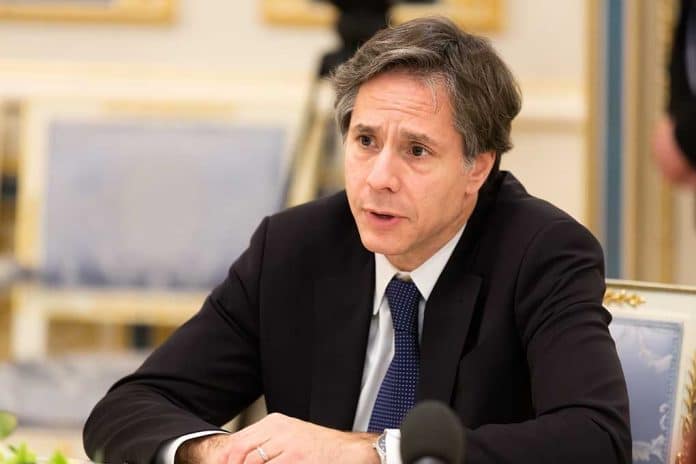 (BrightPress.org) – For decades, Western countries reported that China acted inhumanely towards specific ethnic groups within its borders. In recent years, US officials have started calling out the communists for their human rights violations.
On Tuesday, April 12, US Secretary of State Antony Blinken accused the Chinese Communist Party (CCP) of committing genocide and other crimes against humanity in 2021. Blinken specifically cited the Chinese government's inhumane treatment of Uyghur Muslims and other minority groups. The secretary's declaration of Chinese genocide came as the US State Department released its 2021 Country Reports on Human Rights Practices.
The U.S. joins activists around the world to promote respect for human rights and accountability for abuses. Providing the annual #HumanRightsReport—a vital public resource—reflects our commitment to keep human rights at the center of U.S. foreign policy. https://t.co/A6OWsfYMD0

— Secretary Antony Blinken (@SecBlinken) April 12, 2022
The report stated the CCP government committed the following crimes:
imprisoning over a million civilians over arbitrary matters and depriving citizens of physical liberty;
forced sterilizations and pregnancy terminations to impose population control;
rape;
torture of many who were arbitrarily detained;
forced labor, and;
harsh restrictions against freedom of religion, expression, and movement.
Blinken added that the world faces a recession of democracy as authoritarian leaders enact repressive campaigns and genocide against their own people.
On Wednesday, Chinese Foreign Ministry Spokesperson Zhao Lijian responded to the report and Blinken's accusation. He said the Secretary of State misrepresented the facts, confused right with wrong, and alleged the report was full of political lies and bias. He added that China opposed and deplored the report.
What do you think about the State Department's accusations?
Copyright 2022, BrightPress.org