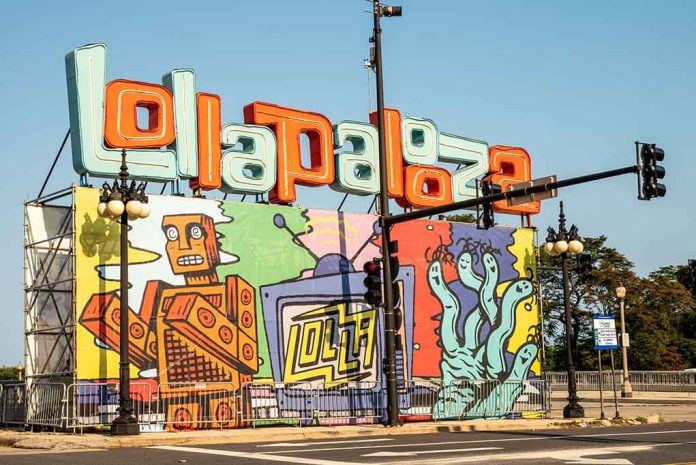 Guard ARRESTED – The Entire Drama Was Fake!
(BrightPress.org) – Lollapalooza hosts a 4-day music festival every year in Chicago. Organizers held the event from July 28-31 this year, boasting nine stages and over 170 music acts. In 2021, city officials said over 385,000 people attended the concert series. Coordinators hire contractors to provide crowd control and maintain safe conditions. Even so, one security guard covering the jamboree on Friday found herself in deep trouble with federal officials.
On Friday, July 29, Janya Williams allegedly informed her supervisor of an anonymous text alleging a mass shooting incident during the event later in the day. The supervisor immediately escalated the information, and decision-makers contacted the police and the FBI Joint Counterterrorism Task Force.
Next time, say you don't feel good.

A Lollapalooza security guard made a fake mass shooting threat because she wanted to be sent home from work early, prompting an emergency terrorism investigation by the FBI and Chicago police, prosecutors say.https://t.co/eublfhzRQa

— CWBChicago (@CWBChicago) August 3, 2022
The 18-year-old guard's story didn't end there. She told her boss that her sister also saw the threat on Facebook. To justify her allegation, prosecutors said, the young lady created a fake Facebook account, posted a false story, and sent a screenshot to the supervisor.
Williams allegedly admitted to investigators she made up the fake threats to get out of work early. Police booked the security guard, and she's in jail on a $50,000 bail bond. Prosecutors say they charged her with a felony for making a false terrorism threat.
It's not her first incident involving a crime. Williams has a pending case involving retail theft. Cook County Court has scheduled her to appear before a judge on Monday.
Copyright 2022, BrightPress.org