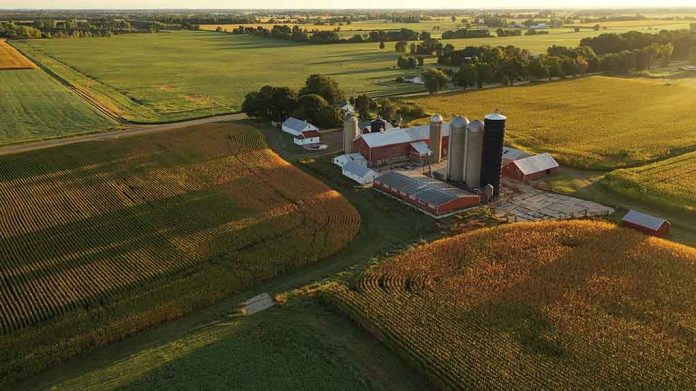 (BrightPress.org) – Senator Josh Hawley (R-MO) is sponsoring new legislation to end the practice of allowing Chinese corporations to buy U.S. farmland. The "This Land Is Our Land Act" would forbid the Chinese Communist Party-connected entities to sell the land they currently own and bar them from additional purchases in the future. Hawley expects bipartisan support due to the increasing concern about China from both sides of the political aisle.
Hawley told Fox New Digital that his goal was to protect American national security by protecting our food supply, military installations, and American farmers. Many lawmakers have raised concerns about China purchasing large tracts of farmland in their home states, some of which were curiously close to major military bases. Hawley's bill would effectively block all of that, as no company or corporation with ties to the CCP would be legally allowed to lease or own land in the U.S. if it is passed and signed into law.
Lands currently owned by China would have a year from passage to signal their intention to divest their assets and another year to actually sell the land. Should they fail to comply, they risk fines and potential seizure of the land itself.
How much farmland does China own in the U.S.? Currently around 1% of the total agricultural land as of the end of 2021 – a total of approximately 383,935 acres. That data comes from a Congressional Research Service report published earlier this year. From 2009 to 2016, China increased its ownership stake in U.S. agricultural land from $300 million to $3.3 billion, per the USDA.
Hawley has been hawkish on China since the spy balloon fiasco in early February. He tweeted his intention to protect American farmers on February 7th, days after the spy balloon was shot down.
The Chinese were recently warned to stay out of the Russia-Ukrainian conflict which may seem a tad hypocritical coming from western nations who continue to send money, weapons, and logistical support to Ukraine.
Copyright 2023, BrightPress.org