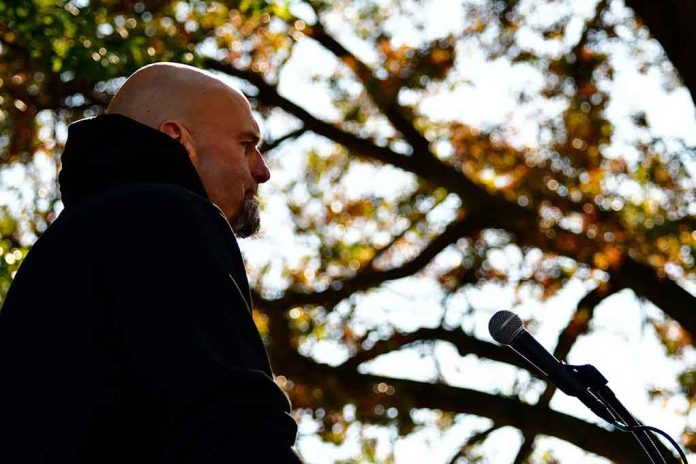 (BrightPress.org) – Senator John Fetterman (D-PA) checked himself into Walter Reed National Military Medical Center Wednesday the 15th of February due to a severe relapse of his clinical depression. Health struggles and hospitals are familiar to the senator, who suffered a stroke during his campaign last year and still managed to participate in debates and win the seat.
Despite battling depression "off and on throughout his life," per his chief of staff, the media is celebrating Fetterman's illness instead of suggesting the man step down and focus on healing and health. Drawing comparisons to Senator Edward Kennedy, who famously concealed his struggles with addiction and mental health, writers for the Associate Press called his public struggle "extraordinary."
Kennedy himself called the situation "a moment for us to tear down the stigma of depression and anxiety." No one should be stigmatized for getting help for a mental health problem, but there is a question of competence when it comes to a high-stress, high-profile job like being in the United States Senate.
When we consider the additional fact that Fetterman is still recovering from a stroke that left him partially disabled, it seems as if the Democrats chose a warm body that would follow orders without question instead of a competent legislator.
Surgeon General Vivek Murphy applauded Fetterman, saying his "courage will serve as an example for others." Is Murphy suggesting we need more stroke victims suffering from clinical depression in Congress?
In case you thought a stroke and clinical depression were the only problems Fetterman is suffering from during his stint as a newly minted Democrat Senator, he's also had a defibrillator installed to manage his dual heart conditions (atrial fibrillation and cardiomyopathy).
Praise came from both Republicans and Democrats; Senator John Thune (R-SD) appreciated the transparency and honesty, suggesting it improves our understanding. It wouldn't be difficult to understand why someone suffering multiple life-threatening health problems would step down from a high-profile job, but few dare to suggest it.
Copyright 2023, BrightPress.org