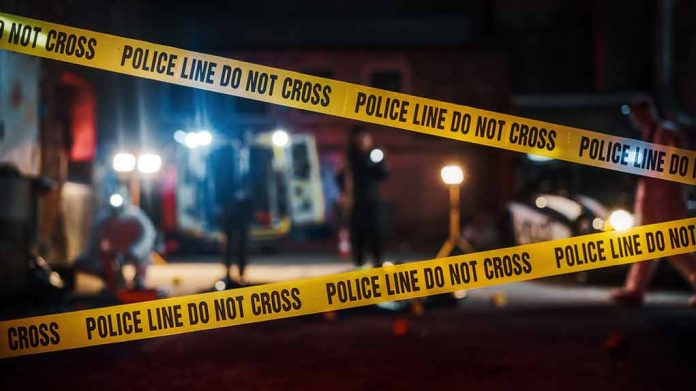 (BrightPress.org) – Seven people were injured during a shooting in the early hours of Sunday, July 30th in Lansing, Michigan. Police told Fox News Digital that they were responding to reports of gunfire in the 1300 block of West Holmes Road around 1 am when they came upon a large group of people with multiple injured among them.
The police had the local fire department help transport the wounded to the hospital, and police from other jurisdictions were asked to provide additional support due to the volume of people involved.
Police said that two of those shot were in critical condition. There were no deaths reported. The individuals who were shot ranged in age from 16-26. No details about what led to the shooting were available; however, multiple persons of interest were detained for questioning and several weapons were recovered at the scene.
Police did not reveal details about what led to the shooting, or specifics about the individuals they detained. No other information about those who were injured was available besides the fact that two victims were in critical condition.
Detectives will continue to investigate.
This was not the only shooting within a 24-hour period. Another 22-year-old man was shot around 9 pm Sunday near Kalamazoo and Hosmer Streets. He survived only to be taken to the hospital where he died from his wounds. No details about the circumstances around his assault were available; police suspect there may have been a car involved.
Lansing does not appear on a list of the top 10 most dangerous cities in Michigan, which gives some indication of the crime problem in the state.
An increase in violent crime seems to be a common theme among blue states. Another shooting in Seattle saw 5 people injured after a shooting erupted in a parking lot around 9 pm on Friday on Rainier Avenue South. Officers responded to reports of gunfire in the area and found five victims shot, two critically. A community event was happening simultaneously nearby. Police believe there were at least two shooters and are continuing to investigate.
Copyright 2023, BrightPress.org