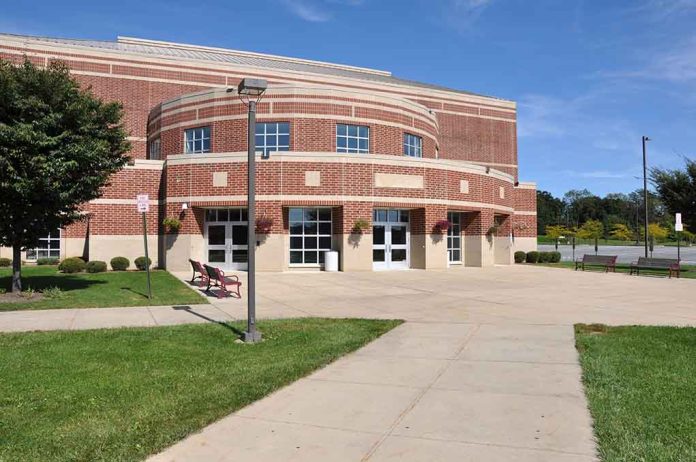 Cops Just Gave Schools A Weapon To Stop School Shooters
(BrightPress.org) – School shootings are an unfortunate reality these days. They happen, often without warning, and can cause devastation to a community. Stopping the shooter as soon as possible is the best way to keep the death toll low. But that has proven difficult in some cases, such as in Uvalde, leading local law enforcement agencies to look for solutions.
Failure at Uvalde
On May 24, a shooter attacked Robb Elementary School in Uvalde, Texas. He managed to kill two teachers and 19 students between the ages of 9 and 10. Investigations followed to determine how he was able to carry out his plan and revealed there were some serious police errors.
A total of 376 law enforcement officers responded to the school that day, but they stood around in the halls, listening to gunshots for over an hour before taking down the suspect. The outraged public wanted to know why.
According to Uvalde Police Chief Pete Arrendondo, officers couldn't get into the area where the shooter was due to a locked metal door that officers couldn't kick in or break down. He explained authorities stood by helpless, waiting for the right key to show up eventually. Border Patrol agents who were on the scene eventually made a decision to breach the door and take out the shooter. Sadly, at that point, the victims had been waiting for more than an hour.
The vital issue of being unable to breach the door has led to law enforcement agencies searching for a way to avoid this problem in the future.
Arming Schools
In South Carolina, the Cherokee County Sheriff's Office has turned to breach kits to allow police to get to the suspect or victims in potential school shootings. These kits include tools that help with cutting, prying, and hacking. They will allow authorities to enter closed-off or barricaded spaces quickly.
Sheriff Steve Mueller told local WSPA 7 News that the main goal is to shut down the shooter as quickly as possible, which often means getting into the area where they are. He explained school resource officers or others who show up first on the scene usually don't have access to these tools. They have to wait around for a special team. The sheriff is providing the breaching kits to all his deputies to address this issue.
Mueller also wants these kits to be available to teachers or administrators in schools. He said it is essential the people close to the situation have access to tools because they can act the fastest in a crisis.
Of course, the cost is a concern. Mueller said the kits could cost as much as $800 each. So, the office has been looking into buying individual pieces and putting together their own version of them.
It's not just elementary schools that have active shooter issues. Colleges are also at risk, which is why the University of Central Florida is also preparing to protect students with breaching kits. Campus officers have been training to use them and will carry the gear this fall.
Going High Tech
Some areas are stepping their protection measures up even more. In Tennessee, the Franklin Police Department is debuting a kinetic breaching tool. The device uses cartridges that push energy, allowing it to break through almost anything without using explosives. Franklin Police Chief Deborah Faulkner noted the tool is a direct response to what happened in Uvalde. She wants her officers ready should a worst-case scenario occur.
Law enforcement agencies across the country are working hard to find ways to ensure that as kids head back to the classroom this fall, the institutions will be safer. And breaching kits are just one measure authorities are taking because of the failures they saw in Uvalde.
Copyright 2022, BrightPress.org