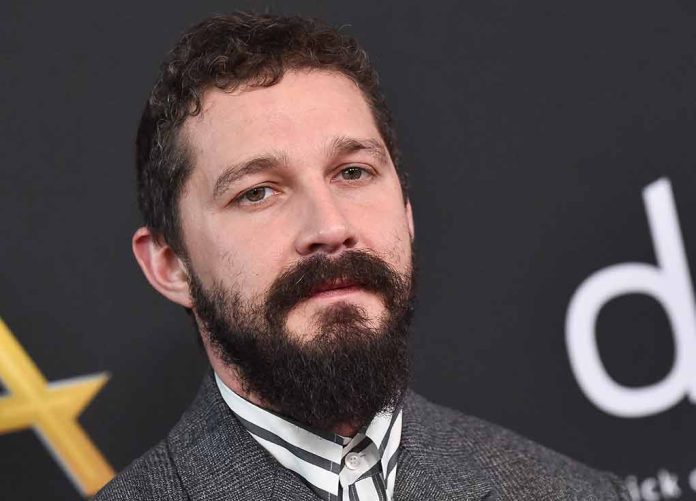 (BrightPress.org) – Transformers and Holes star Shia LaBeouf has recently come clean about his conversion to Christianity, specifically Catholicism. LaBeouf shared personal details of how he was ashamed and suffering suicidal thoughts after roles had seemingly dried up for the 36-year-old actor. He said that faith and specifically his research into Catholicism in preparation for an upcoming role brought him closer to God and saved him during a very dark time.
During a recent appearance on ChurchPOP, host Jacqueline Burkepile asked LaBeouf about his spiritual endeavors and where he was personally with his religious feelings. LaBeouf was proud to report that he plans to receive the sacrament of confirmation and officially become a member of the Catholic church.
LaBeouf will play St. Padre Pio in a new film about the Italian saint and mystic. Pio spent most of his life in a monastery, joining the Franciscan order of Capuchin monks at only 15 years old. He was marked by stigmata in 1918 at age 31 which was investigated by the church and confirmed authentic. Officially beatified in 1999 and canonized in 2002, his followers were dedicated and loyal well after his death in 1968.
He decided to convert last year and made the announcement on "Bishop Barron Presents: Conversations at the Crossroads," discussing how research into the role of Padre Pio was what led him to convert. He said that he always had a belief in God but no formal connection to any religion and had identified as agnostic previously.
In preparation for the role, LaBeouf spent time at a seminary where the monks taught him more about the faith and life as a monk. One of the brothers encouraged LaBeouf to read the Gospel and that was a major turning point where LaBeouf felt like he was at rock bottom. He reported intense feelings of shame, it was so bad he reported that he "had a gun on the table." He also said that he had a strong feeling to hold on to life and faith is what turned things around for him.
LaBeouf credits the role with saving his life. The film itself wasn't received well by critics and had a limited release. The allegations of abuse by his former girlfriends will come up again later this year when legal proceedings resume.
Copyright 2023, BrightPress.org