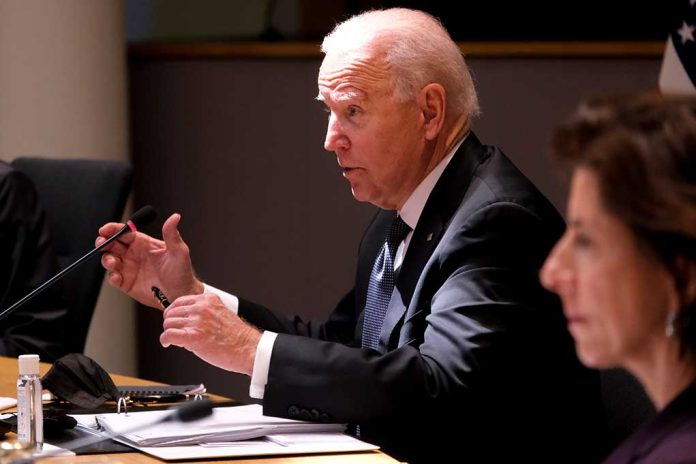 (BrightPress.org) — President Joe Biden is in more hot water as his legal team found a second cache of classified documents on Wednesday, January 11th, a source unauthorized to speak on the matter told The Associated Press. This follows hot on the heels of an earlier revelation that Biden's lawyers had found documents with classified markings at his University of Penn office also called the Penn Biden Center.
The White House confirmed that the Department of Justice had in its possession "a small number of documents" marked classified. Upon discovery of the documents, Biden representatives were quick to point out that his lawyers "did the right thing" and reported the finding. Biden worked out of this office space between being the Vice President and launching his 2019 presidential bid.
The source of the story about the second batch of documents is anonymous and not authorized to disclose the matter to the press. There were no details available about when or where these documents were found or what they were regarding.
Karine Jean-Pierre was embroiled in questions during a press conference Wednesday about the original batch of documents, she dodged most of the questions. "…this is an ongoing process under review of the Department of Justice. So we are going to be limited on what we can say here. No comment Wednesday from the White House regarding the second trove.
Biden was "surprised" to hear that documents were found at his old office. Republicans on the House Intelligence Committee might review the documents to see if there were any damaging state secrets contained therein that could pose a threat to U.S. national security.
Garland's DOJ is reviewing the documents and circumstances for wrongdoing. He tasked Trump-appointed lawyer John Lausch to handle the matter, one presumes Lausch will give the review some credibility by virtue of being appointed by someone other than Garland's boss.
The DOJ is similarly looking to prosecute ex-President Trump over his handling of classified documents, though presidents have broad discretionary power to declassify. Will these incidents make it more difficult for the DOJ to prosecute Trump?
Copyright 2023, BrightPress.org