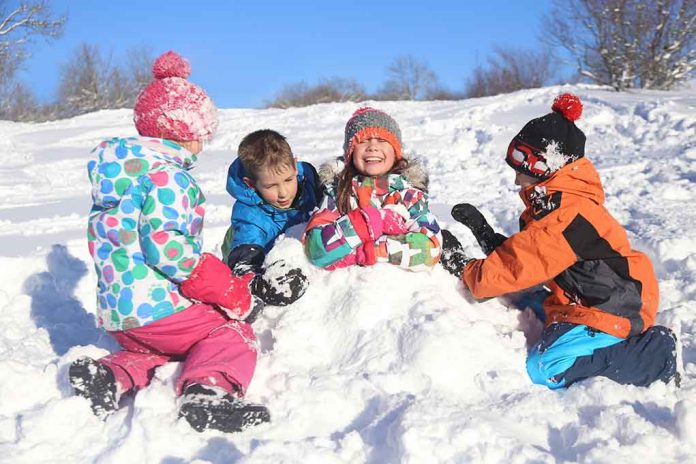 New York City CANCELS Popular Tradition…
(BrightPress.org) – Over the last decade, school districts across the country began rolling out laptop programs for students. Still, when winter blasted the northeast, many youths got to enjoy a day of fun in the snow. For some, it's almost a rite of passage. Now, though, thanks to the COVID-19 pandemic, school districts have learned how to make better use of technology. In New York City, that means the end of snow day cancellations.
SNOW LONG: NYC ends snow days for public school kids, 'It's going to be good for you!' https://t.co/xpx5dWc6Pr pic.twitter.com/UTfRJPxJ4w

— 1010 WINS (@1010WINS) September 7, 2022
New York law requires K-12 pupils to attend class 180 days a year. The end of snow days means districts can plan their calendar with greater certainty. Administrators first implemented the no-snow day policy in 2020 while remote learning was the norm. Schedule planners then revived it in the 2021-2022 academic year. The new version of the policy states students and parents should prepare to use online learning on snow days or days when school buildings are closed.
That isn't sitting well with some parents and students. Some said that tech issues and distribution of computers and software were significant problems for remote learners during the pandemic shutdowns. Despite the criticism, planners added extra days off during the academic year, including Rosh Hashanah, Juneteenth, and Columbus Day (renamed Italian Heritage/Indigenous Peoples' Day).
A United Federation of Teachers spokesperson told the New York Post that administrators required teachers to set up their digital classrooms by September 30 in the event students are required to go to online learning at a moment's notice.
Copyright 2022, BrightPress.org