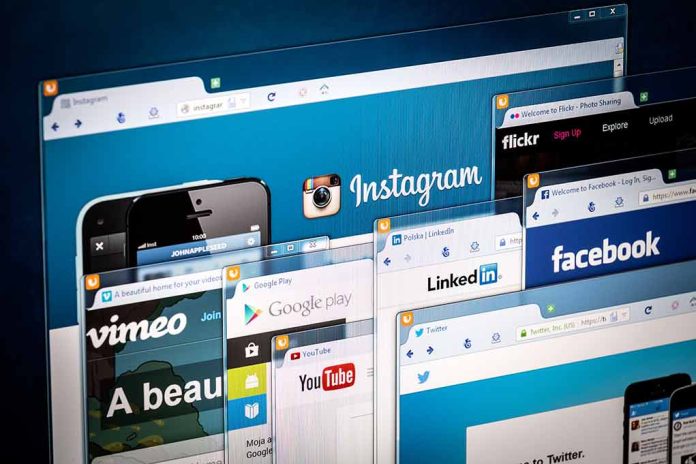 (BrightPress.org) – Upcoming legislation in the United Kingdom would force social media giants to turn over the data of dead children's accounts to their parents, according to the Epoch Times.
The British government intends to add an amendment to the Online Safety Bill which would allow parents and authorities to better identify a child's cause of death. Company officials that refuse to hand over the data could face up to a year in jail, as well as be fined up to 10% of their company's global turnover.
Bereaved Families for Online Safety, an organization devoted to combating mental illness and suicide in children, inspired the creation of the law. One of the families that started the organization was the family of Molly Russell, who, in 2017, after reportedly showing no signs of depression, killed herself after viewing online content pertaining to depression and self-harm for months.
Last year, the Russell Family's lawyer accused the social media company Meta, originally Facebook, of making "misconceived" and "fabricated" arguments to withhold Molly's account data from an inquest into her death.
The amendment to the bill would make it so that social media companies would no longer be allowed to "stonewall" families who are requesting data that might play a crucial role in identifying their children's cause of death.
The bill would force companies like Google, Twitter, and Meta to abide by a code of conduct set by the British Office of Communications. Free speech advocates have called the bill a "censor's charter," while proponents of the bill in the British Parliament have said that it is designed to protect children from harmful content while also upholding free speech.
The new changes in the United Kingdom come as Utah became the first state in the U.S. to enact legislation that limits children's usage of social media last month. Under the law, which is due to take effect on March 1st, 2024, social media companies would have to set curfew limits on accounts from Utah belonging to minors that would bar all account usage from 10:30 p.m. to 6:30 a.m.
Copyright 2023, BrightPress.org