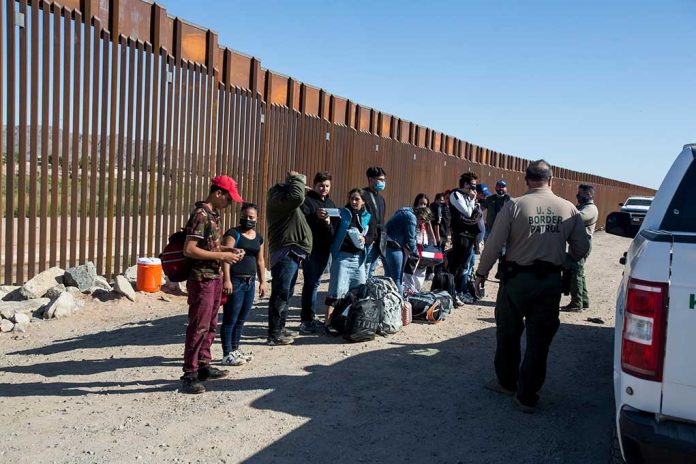 (BrightPress.org) — Despite the President's recent visit to the southern border not much has changed. Hopefully, President Biden was able to soak up the importance of defending our nation's borders during his brief visit. One wonders if he really got the full picture of what's happening down there.
For instance, do you think he heard about the five convicted sex offenders that were caught over a two-week period from late December into January? The five individuals, Mario Alberto Garcia-Mejia, Clever Yunga Pando, Juan Zertuche-Castillo, Daniel Barrientos-Salazar, and Ricardo Nino-Espinoza were picked up by authorities in Texas. Brief investigations flagged all of them for crimes ranging from indecency with a minor, felony sexual abuse of a minor, sexual abuse of a person under 11, and sexual assault.
Coming back to the U.S. after being deported for having criminal convictions is a very serious offense carrying a maximum penalty of 20 years in prison. Granted, if a more liberal DA gets the case they'll probably be released as soon as possible.
Was the President briefed on the armed human trafficker that was arrested in Arizona on January 6th, or the 68 migrants found crossing the border near Lukeville one day later? They were detained and processed by officials. Tucson agents have apprehended over 200,000 illegal border crossers in 2022.
Several border-crossers were rescued by Del Rio Border Patrol and Eagle Pass Fire Department after they received a phone call Wednesday, the 11th of January, indicating some people were in distress inside a rail car. Nine people, identified as citizens of Mexico and Guatemala, were found in varying states of dehydration after being locked in the U.S.-bound cargo train carrying a load of booze from a brewery in Mexico. One of the nine had to be airlifted immediately to receive emergency medical attention.
Keep in mind these incidents only cover a few weeks as we enter 2023. There will be more of the same until the Biden administration decides definitively to act and enforce border protections with penalties for violators.
Copyright 2023, BrightPress.org