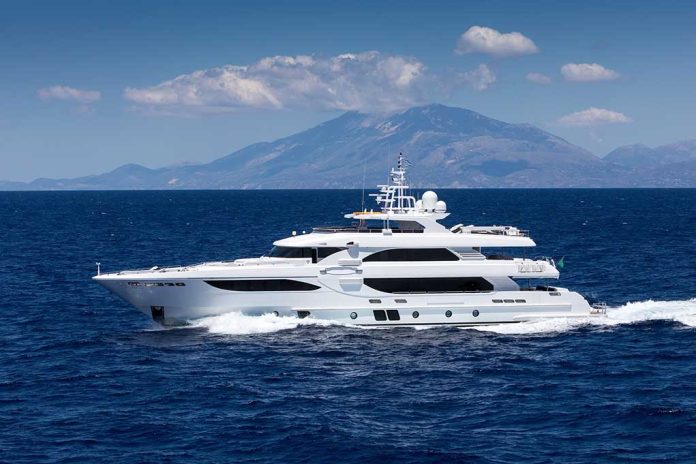 Dramatic Video: SUPER Yacht Sinks To Davy Jones' Locker
(BrightPress.org) – Superyachts are among the most prestigious symbols of wealth, next to mansions and fancy aircraft. It's a luxury that many can't afford but would clamor for at a second's notice.
On Saturday, August 20, a 130-foot ship off the southern coast of Italy struggled against massive waves, taking on water. Its demise seemed all but inevitable as the captain sent out a late-night distress call for help.
This is the moment a 129-foot superyacht capsized and plunged into the Ionian Sea.

The Italian Coast Guard rescued all 9 people on board https://t.co/vlZaQxB8OA pic.twitter.com/EEpjJhfHEN

— Bloomberg Quicktake (@Quicktake) August 24, 2022
When the coast guard arrived on the scene, officials said they discovered the yacht was taking on massive amounts of water from the ship's stern. The authorities dispatched a tow to save the vessel, with bad weather hampering the rescue effort. When the massive vessel tilted on its side into the water, all was lost as its stern went underwater. The tug disconnected from the multimillion-dollar craft. Those around watched its nose go straight up into the sky as it sank into the Gulf of Squillace around 1 p.m. local time on Sunday.
Initially, a Romanian patrol boat rescued four passengers and a member of the crew and transferred them to the Italian coast guard. None were injured. Authorities launched an investigation, but it may be some time before they determine the cause of the accident.
Copyright 2022, BrightPress.org