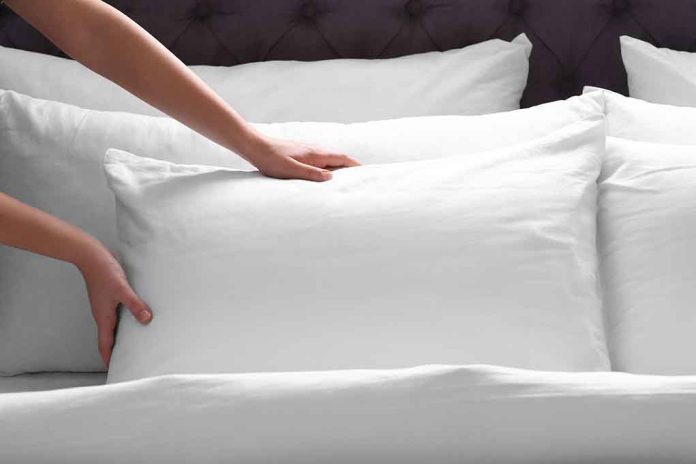 Supreme Court Will Not Hear MyPillow CEO's Defamation Appeal
(BrightPress.org) – MyPillow CEO Mike Lindell believes very strongly that former President Donald Trump won the 2020 election. He allegedly believes voting machines changed millions of ballots from Red to Blue, handing President Joe Biden the win. Dominion Voting Systems, a company that makes voting machines that were used in the election, filed a $1.3 billion defamation lawsuit against the pillow exec. Lindell challenged the suit and now the high court has made a major decision.
On October 3, the US Supreme Court denied the petition to hear the case, which means the parties will proceed to trial. Lindell's attorney, Kurt Olsen, told Business Insider that his client wasn't too surprised the high court denied the petition since it hears very few of the thousands of cases brought before it each session. The court offered no reason for its refusal to hear arguments on the issue.
BREAKING REPORT: SCOTUS Has Rejected My Pillow CEO Mike Lindell's Attempt to Stop Dominion's $1.3 Billion Lawsuit..

— Chuck Callesto (@ChuckCallesto) October 3, 2022
Lindell told the outlet that he's disappointed in the court's denial because he's spent an incredible amount of money collecting evidence. He previously told Insider that he shelled out somewhere in the area of $25 million — or half of his fortune — to help find out what happened in November 2020.
Dominion also went after Fox News, Trump lawyers Sydney Powell and Rudy Giuliani and others. Those cases are still pending.
Copyright 2022, BrightPress.org