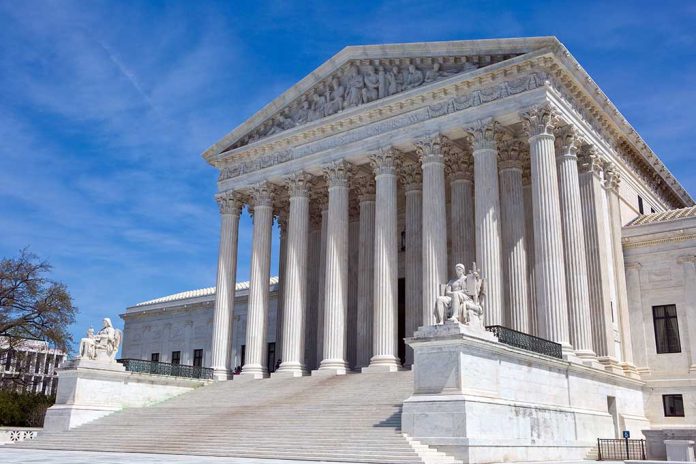 (BrightPress.org) – On Monday, October 4, the US Supreme Court began a new term. On Tuesday, October 5, the high court heard a dispute between Mississippi and Tennessee. As the justices listened to oral arguments, attorneys argued about state sovereignty issues at length.
The United States is a unique country composed of one national sovereign, the federal government and 50 sovereign states. One of the roles of the Supreme Court is to settle disputes between them. Since 2005, Mississippi has accused Tennessee of pumping water it didn't need from a shared aquifer between state lines. Mississippi is attempting to charge Tennessee for the water, but the Volunteer State doesn't want to pay up.
SCOTUS hears arguments from Tenn. v. Miss. water dispute – https://t.co/D2symkReOD #OANN

— One America News (@OANN) October 6, 2021
The issue isn't whether one of the two states lost water. Instead, the court must decide if one state has the right to control the water in sovereign territory. Mississippi alleges that Tennessee pumped over 37 million gallons of water over state lines. Even so, Tennessee's attorney stated it's not a reasonable argument since the aquifer is equally proportioned in each state. As a result, the attorney argued Mississippi's belief that it's entitled to charge Tennessee for water is not a valid legal position.
Chief Justice John Roberts might have offered a preview to a decision. He suggested that a resource shared between two states is just that, shared. Therefore, one state can't claim the water over another.
The Supreme Court won't render a decision until spring.
Copyright 2021, BrightPress.org