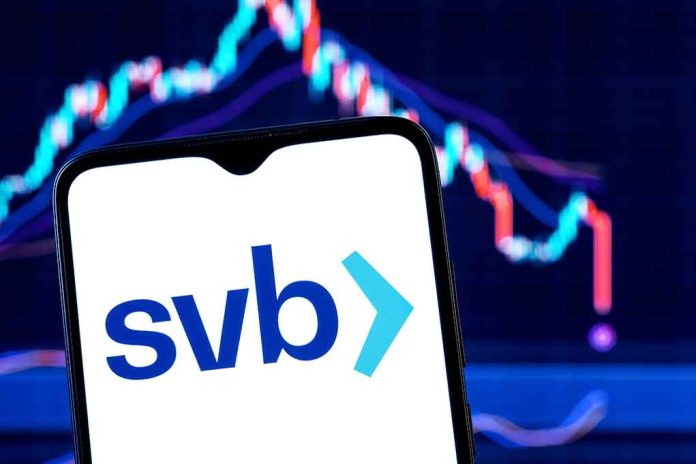 (BrightPress.org) – Silicon Valley Bank's financial collapse has led to folks scrutinizing its board of directors, and the resultant details suggest (at least in part) that incompetence played a significant role. Only one of the 12-member board had experience in investment banking, while almost all of them have made significant financial contributions to the campaigns of leading Democrats like Hillary Clinton, Barack Obama, and Joe Biden.
Hillary's fangirl was considered a mega-donor, who was so incensed by Donald Trump's 2016 win she went to a Shinto shrine to pray in the aftermath. The board touted their 'diversity' by proudly proclaiming their large number of women (five of twelve), a black member, one LGBTQ+ member, and two veterans.
Last September the board appointed Tom King, the former head of Barclays, to the board who is the only member with any experience with a major investment bank. When the New York Post began to scrutinize the board and its published financial records, what they found does not look good for Democrats.
Calling it "the go-to bank for woke CEOs," one source for the NYP suggested that political alignment was part of the package. Director Kate Mitchell told CNBC how she felt the urge to pray in the wake of Trump's surprising 2016 win. She made a $50,000 donation to Hillary's campaign, a questionable investment for someone on the board of an investment bank.
Mary Miller was in the Treasury Department during the Obama administration. She was responsible for enacting the Dodd-Frank financial reforms in the post-2008 collapse. Did she forget the basics?
Elizabeth Burr is the interim CEO of Rite Aid who enjoys improvisational theater and attributed it to her 'success' in leadership. She's also a fan of coercing compliance with ridiculous woke corporate DEI culture. Perhaps if she had more concern for finance and investments and less for pushing identity politics, the bank wouldn't have collapsed.
Garen Staglin owns a vineyard less than 15 minutes away from Nancy Pelosi's Napa Valley estate. His 78-year-old wife bought the property in 1985, and today they serve up bottles of organic wine for over $300 each. He's donated tens of thousands of dollars to Democrats every year.
Copyright 2023, BrightPress.org