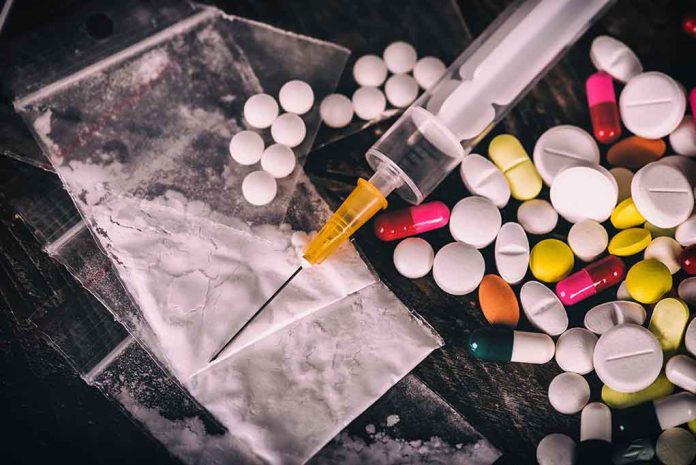 Police Make Massive Fentanyl Bust
(BrightPress.org) – In the late 1990s, a trend in pain management started the country down the road to an ongoing opioid epidemic that shows few signs of slowing down. It's now a national emergency that kills tens of thousands every year. Police, particularly in border states, keep a sharp lookout for the drugs, sometimes scoring massive loads coming into major cities. In Maricopa County, Arizona, two young women tried unsuccessfully to reach Phoenix with a load of fentanyl — an often deadly synthetic opioid — and went to jail instead.
News Release: Two Women with Over 850,000 Fentanyl Pills Indicted, https://t.co/vDivDwrtAG pic.twitter.com/zQr8nFgbOu

— MaricopaCounty Atty. (@marcoattorney) September 19, 2022
On September 19, The Maricopa County Attorney's Office released a statement confirming that a grand jury indicted 19-year-old Alexa Torres-Marin and 26-year-old Kimberli Guadalupe Torres-Marin with one class 2 felony count each of the sale or transportation of narcotic drugs. The women's arrest happened in late August, when police allegedly found two duffel bags containing 850,000 counterfeit prescription pills in their car.
Included in the release was a message from County Attorney Rachel Mitchell, who reminded the people of Phoenix and beyond that two out of five pills coming into the country have fentanyl in them, an extremely dangerous reality. Mitchell notes that dealers are sending "rainbow fentanyl" to the states — pills in bright colors — seemingly aimed at getting the addictive drugs into the hands of young people.
In California, a 13-year-old went to his local juvenile detention center for bringing the brightly-colored pills to school, possibly to sell. The substance is so dangerous that a worker at the school overdosed and required Narcan after simply opening the bottle. Police said the employee suffered an "inhalation hazard."
Copyright 2022, BrightPress.org