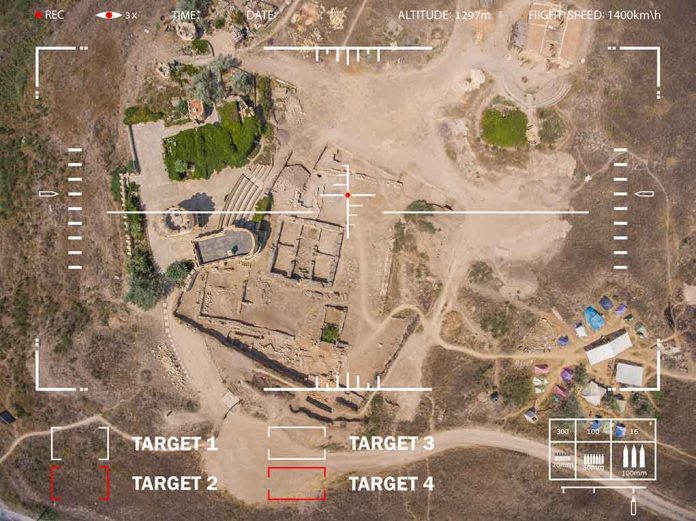 (BrightPress.org) – The conflict in Syria continues with the latest U.S. victory being touted by military spokesmen. A senior ISIS commander was killed by a successful drone attack which managed to avoid harming civilians, according to authorities. The attack in northwestern Syria resulted in the death of Khalid Aydd Ahmad al-Jabouri, according to a statement from U.S. Central Command.
Al-Jabouri was credited with planning European acts of terrorism as well as operational command over ISIS forces in Turkey. U.S. forces tracked him for months and received help from the Syrian Democratic Forces prior to the attack. 
Military sources expect his death to temporarily interrupt their ability to plan attacks and coordinate their forces. General Michael "Erik" Kurilla explained the situation in a prepared statement attesting to the fact that the military was responsible for his death and the reasons he was targeted. He also elaborated on the fact that ISIS continues to remain a threat, even if it has been heavily damaged by U.S. forces. 
Al-Jabouri's death comes shortly after U.S. forces were injured in Syria by a drone attack. Pentagon spokesman Brig. General Patrick Ryder said four members of the military suffered traumatic brain injuries at a U.S. facility near Hasaka on March 23rd as a result of the strike. Two more servicemen were injured at another site the next day. No one was killed and all the injured are expected to survive. 
The Pentagon also claimed eight hostiles were killed during retaliatory strikes on Iran-linked bases in Syria. President Joe Biden had stated that the military will protect its personnel and assets in the region. General Ryder claimed the U.S. was not seeking a conflict with Iran, but that "we will always protect our people." 
Iran's response claimed the facilities targeted in the retaliatory strikes were civilian, not military. The U.S. claims to maintain a small number of military personnel in Syria to combat the remains of ISIS and other Iran-backed militants. The AP put the number around 900 people, including an undisclosed number of independent contractors or mercenaries. 
Copyright 2023, BrightPress.org