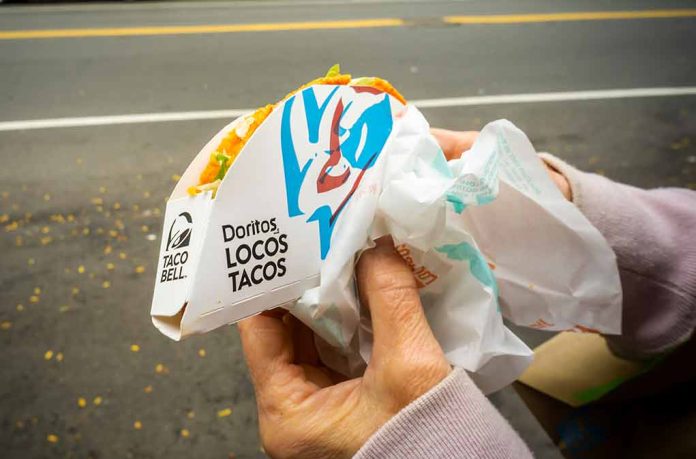 (BrightPress.org) – Taco Bell is suing to free the phrase "Taco Tuesday" from being a registered U.S. trademark, asking regulators to compel Wyoming-based Taco John's to give up their decades-old demand for the exclusive use of the popular marketing phrase.
Taco Bell claims the phrase is far too common for Taco John's to retain exclusive rights, according to their filing with the U.S. Patent and Trademark Office (dated Tuesday, May 16th). In their filing they suggest that "'Taco Tuesday' is critical to everyone's Tuesday," and that deprivation of use of the phrase was akin to denying sunshine to the world. 
Taco John's trademark for "Taco Tuesday" dates back to the 80s, and they've defended it as recently as 2019, asking a brewery down the street from its corporate headquarters to stop using it to promote its Tuesday happy hour which features a taco truck parked outside the location. 
They're also challenging the use of the phrase in New Jersey, where Gregory's Restaurant in Somers, NJ has also claimed ownership of the trademark. Their use of the phrase also goes back decades.
Taco Bell is a vastly superior corporate entity when compared to Taco John's. The prior boasts more than seven thousand locations and is owned by the company Yum! Brands, which also owns other chain restaurants such as KFC, Pizza Hut, and other lesser-known chains. Taco John's started as a food truck over 50 years ago and now has 370 locations in the Midwestern and Western states. 
CEO Jim Creel responded to the filing with an email statement, thanking Taco Bell for being a worthy competitor and for reminding everyone "that Taco Tuesday is best celebrated at Taco John's." Continuing, he suggested fans of Taco Bell "liberate themselves" by experiencing "flavorful and bold" tacos available at Taco John's. 
Creel added that while they send letters to defend the trademark, they've never once been in court over the issue. He was also flattered that Taco Bell took notice of their small chain. 
Copyright 2023, BrightPress.org