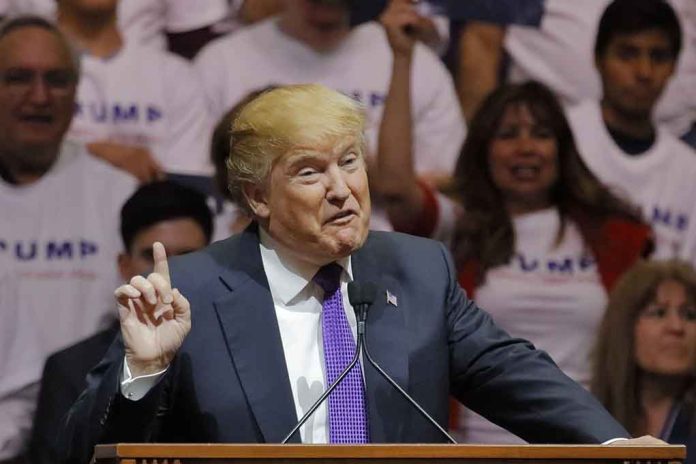 (BrightPress.org) – Liberals are eating crow after a Washington Post report by Glenn Kessler had to admit that not a single regulatory change made under Trump's presidency could have contributed to the derailment in East Palestine, Ohio, earlier in February. Transportation Secretary Pete Buttigieg made the ridiculous claim before being called out by multiple experts which led Kessler and others at the Washington Post to examine if there were any possible changes that could have contributed to the accident and "so far" they've found none.
Did you catch the subtle implication that they're still trying to make the lie come true? So far, the facts are clear: while Trump's Department of Transportation withdrew a rule regarding electronic braking systems on hazardous-chemical bearing cargo trains, the Norfolk Southern-operated train in question wouldn't have been affected by the change. That didn't stop Buttigieg from deflecting responsibility for the accident to the former administration.
Kessler and his team reviewed "every possible regulatory change" and could not find any evidence Trump's policy shifts could be to blame for the accident. Biden's National Transportation Safety Board Chair Jennifer Homendy, a Biden appointee, called Buttigieg's claim "misinformation." Even the New York Times thought that it was a fib too far for their readers.
Meanwhile, Trump organized the delivery of truckloads of bottled water to the disaster zone, as many folks aren't wealthy enough to skip town or suddenly move after such a tragedy. He also treated first responders to McDonald's during his visit and arranged for cleaning supplies to be distributed to homeowners in the area.
Buttigieg finally showed up – long after Trump – claiming he wanted to give emergency managers "the space" they needed to do their job. Interestingly, while Trump was in East Palestine, Biden was in Europe drumming up support for Ukraine. The U.S. has spent over a hundred billion dollars in Ukraine, so far, with additional promises of further aid from both the President and Republicans in Congress. Considering he has yet to visit East Palestine almost a month after the tragedy, it's obvious where his priorities lie.
Copyright 2023, BrightPress.org