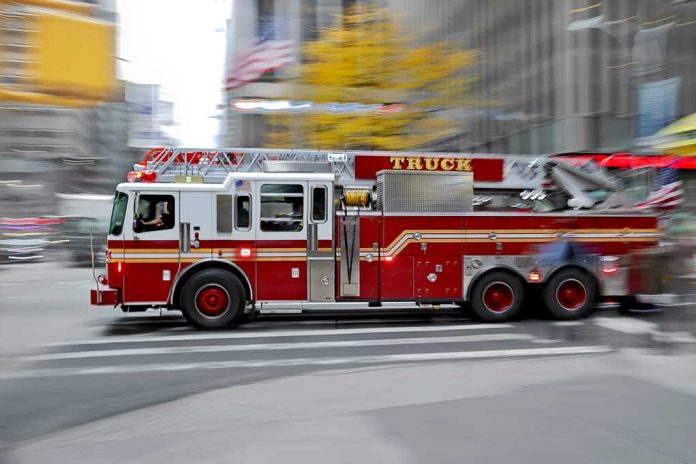 Teen Girl Takes FIERY Revenge After Police Search Her Home
(BrightPress.org) – On Wednesday, August 24, a camera inside a Walmart store in Peachtree, Georgia, caught someone allegedly setting paper products on fire. The blaze was so intense it overwhelmed the sprinkler system. Firefighters arrived to find an entire back row of products engulfed in flames. Police identified a 14-year-old female as a suspect.
14-year-old girl has been charged with arson in a Peachtree City, Georgia, Walmart fire. Investigators said the fire was intentionally set in the paper goods aisle, but did not specify a motive. https://t.co/C679rqHevf

— CBS News (@CBSNews) August 31, 2022
Local law enforcement officials arrested the unnamed teenager and charged her with arson in the first degree after the initial investigation determined she intentionally set the paper goods aisle ablaze. According to Fox 5 Atlanta, Peachtree City Fire Department Assistant Chief Wil Harbin said the store had a large fire load due to the variety of items stored in the building.
Three police officers were sent to the hospital due to smoke inhalation after rushing into the building to ensure no one was inside. Three fire departments battled the blaze until 4 a.m. the next day. The building sustained significant damage to the interior as well as the roof.
The police identified the young girl as a suspect after witnesses, and the store's security footage indicated she allegedly started the blaze.
Police officers claim the teen admitted to starting the fire after they executed a search warrant at her Atlanta area home. Authorities haven't determined a motive.
Copyright 2022, BrightPress.org