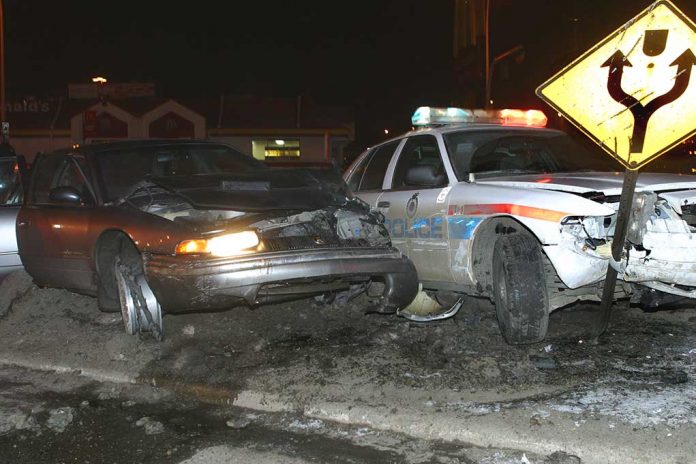 (BrightPress.org) – Auto manufacturers claim self-driving autonomous cars are the future of transportation, which may or may not be valid. What is accurate at the moment is that the technology is not ready to handle the myriad of circumstances drivers face on a moment-by-moment basis. Tesla is a leader in self-driving cars. Even so, the National Highway Transportation Safety Administration (NHTS) is investigating the company for seven accidents that resulted in 17 injuries and one person's death.
Federal safety regulators are investigating at least 11 accidents involving Tesla cars using Autopilot or other self-driving features that crashed into emergency vehicles when coming upon the scene of an earlier crash. https://t.co/rCFcrFYQGJ

— CNN Philippines (@cnnphilippines) August 17, 2021
From January 2018 to July 2021, accidents involving Tesla vehicles predominantly occurred at night and included first responder vehicle lights, flares, lighted signs or road cones. In each accident, drivers had switched on Tesla's self-driving Autopilot feature or traffic-aware cruise control technology.
Tesla isn't commenting on the accidents. Meanwhile, NHTS has released a statement reminding users that despite the benefits of Autopilot technology, the cars still require active drivers. The government agency added that all state laws require drivers to remain in control of their motor vehicles at all times. Whenever drivers are involved in an accident, law enforcement can hold drivers responsible for the faulty operation of their cars.
Technology may be able to aid drivers and promote safety, but drivers must properly utilize it.
Copyright 2021, BrightPress.org