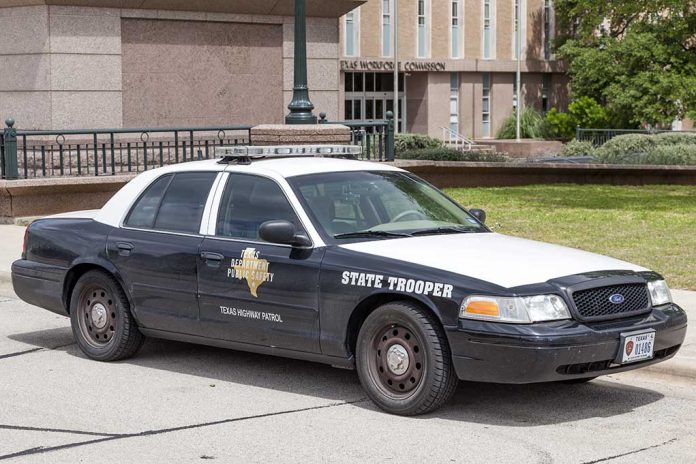 (BrightPress.org) – On Tuesday, September 21, Texas Republican Gov. Greg Abbott said Texas was in the enviable position of doing what the federal government was supposed to do. In the last week, over 15,000 illegal immigrants, predominantly Haitian, began streaming over the US southern border near Del Rio, TX. The large encampment is one of the most visible signs that President Joe Biden's open border policies aren't working. Abbott said if the federal government didn't secure the border, Texas would defend its sovereignty on its own.
These state troopers are doing more to protect the border than Biden. #Bidenadministration #bordercrisis #BorderPatrol #bordersecurity #Democrats #Deportation #GregAbbott #Haiti #immigration #JoeBiden #Mexico #NationalGuard #politics #Refugees… https://t.co/iH613hSUVs

— Conservative Tribune (@conserv_tribune) September 22, 2021
The state Department of Public Safety and the Texas National Guard used hundreds of SUVs to create a barrier to stop the illegal immigrants from entering the Lone Star State. Abbott said once the wall of vehicles was in place, migrants stopped crossing the border almost immediately. He declared the effort a success. The governor added that despite reports, the administration said it would immediately deport the illegal immigrants, but that's not happening. Most of them are being released and told to report to an immigration office within two months, according to Abbott.
The Texas governor has been critical of Biden's immigration failures since the president took office in January. Biden canceled the contract to finish the wall that former President Donald Trump built between Mexico and the United States. Abbott said Texas is spending $2 billion of its own money for border protection. Now, the state is creating an artificial wall to halt the flow of illegal immigrants into the state.
Copyright 2021, BrightPress.org